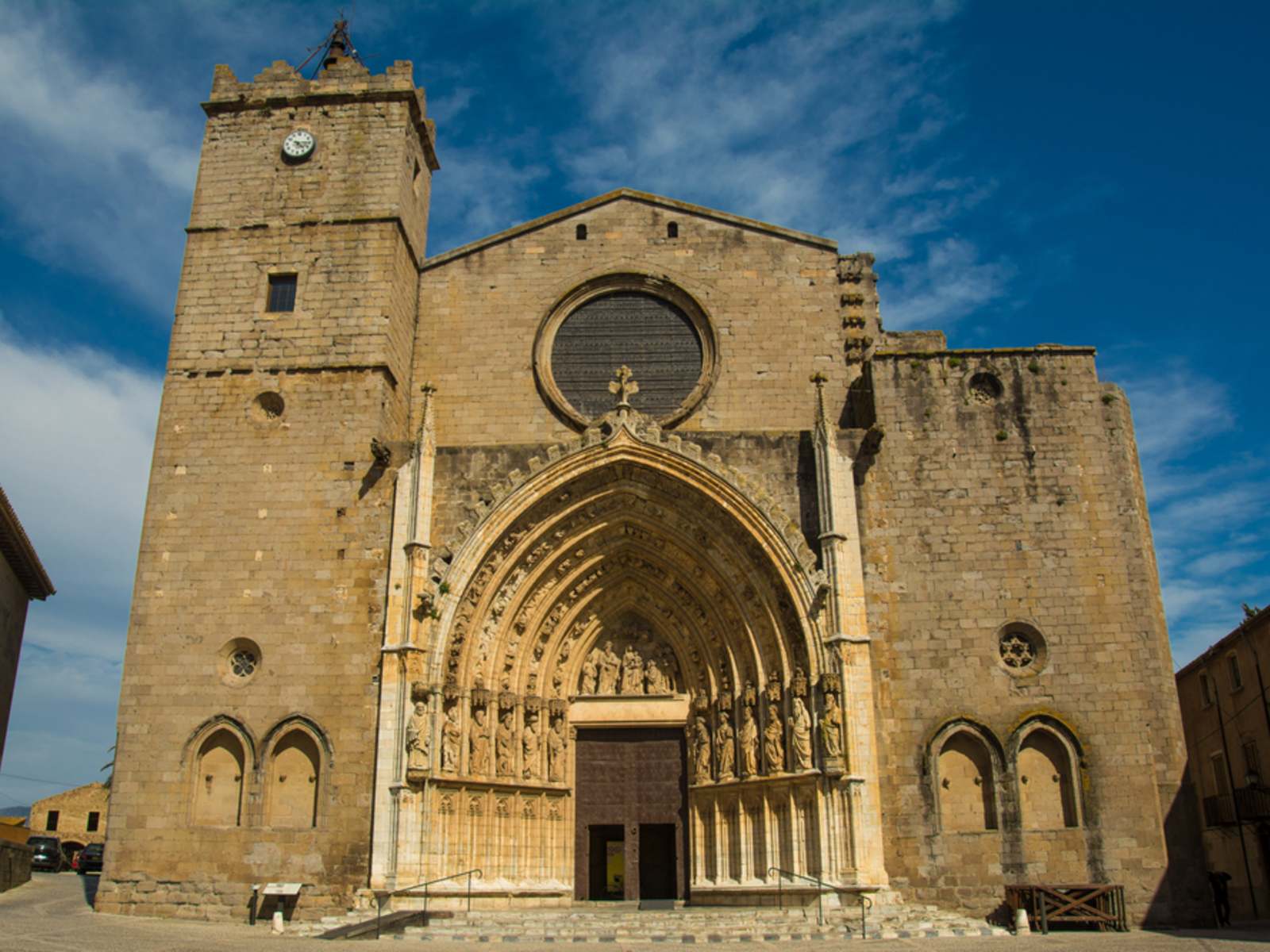 Castelló d'Empúries, in the Gulf of Roses, provides an attractive blend of culture, beach tourism and nature. Home to Europe's largest residential marina, this "little Venice" offers some unique real estate opportunities on the Costa Brava and Lucas Fox are at the forefront with the best luxury properties in the most coveted areas.
Lucas Fox Costa Brava
Calle Forgas i Elias 6
17255 Begur
Spain
Castelló d'Empúries
Castelló d'Empúries is a pretty medieval town located in the beautiful Alt Empordà region of Girona, just 9 km east of Figueres, and is best known for being home to the Empuriabrava urbanization, the largest residential marina in Europe, with no less than 24 km of navigable waterways, on the Costa Brava.
Although Empuriabrava steals the limelight somewhat, Castelló d'Empúries does also have a charming medieval old town with many impressive historic buildings and attractive shady narrow streets, peppered with shops, cafes and restaurants.
Many are drawn to this area for the sailing opportunities and fabulous beaches although, in reality, it has much more to offer than just sand, sea and sun. The annual medieval fair, held every September, and another summer festival, held in August, are wonderful colourful festivities that are worth experiencing. What's more, the famous Salvador Dali museum, in nearby Figueres, is a world-class cultural attraction and makes for an excellent day trip from Castelló. Those interested in wildlife will enjoy the Natural Parc of Aiguamolls de l'Emporda, a wetland where you can take gentle walks and enjoy bird spotting.
Lucas Fox have a selection of prime real estate for sale in Castelló d'Empúries and the surrounding areas.
Properties in Castelló d'Empúries
Whether you are looking for a home at the heart of the old town, surrounded by nature in the park marshes or in the thick of things in the lively coastal area of Empuriabrava, Lucas Fox has properties to satisfy your demands.
Undoubtedly the most popular choice among international and national property buyers alike is Empuriabrava, which offers the wonderful opportunity to acquire a luxury waterfront house with private mooring or an exclusive apartment or penthouse property with gorgeous sea views. Fondly referred to as the little Venice of the Costa Brava, Empuriabrava is a network of waterways with fabulous luxury homes dotted along them, each with their own moorings and direct access to the water. Water sports enthusiasts and boat owners will not find a better place to buy a property on the Costa Brava.
Among our portfolio of properties to buy in Castelló d'Empuries you will find large villas with high spec interiors and impeccable landscaped gardens with pools, modern lock-up-and-go holiday apartments and houses in the old town with historical features and amenities on the doorstep.
Acquiring a home in the Castelló d'Empúries area is a sound investment given the sustained popularity of the area among holiday makers and the unique amenities it offers for boat owners.
Our dedicated international team at Lucas Fox will be happy to help you find the right property and neighbourhood for your personal preferences and requirements. Feel free to browse our web or contact a member of our team for further assistance.
Find out what your property could be worth with a free valuation request from a member of our experienced property advisory team.
Free property valuation