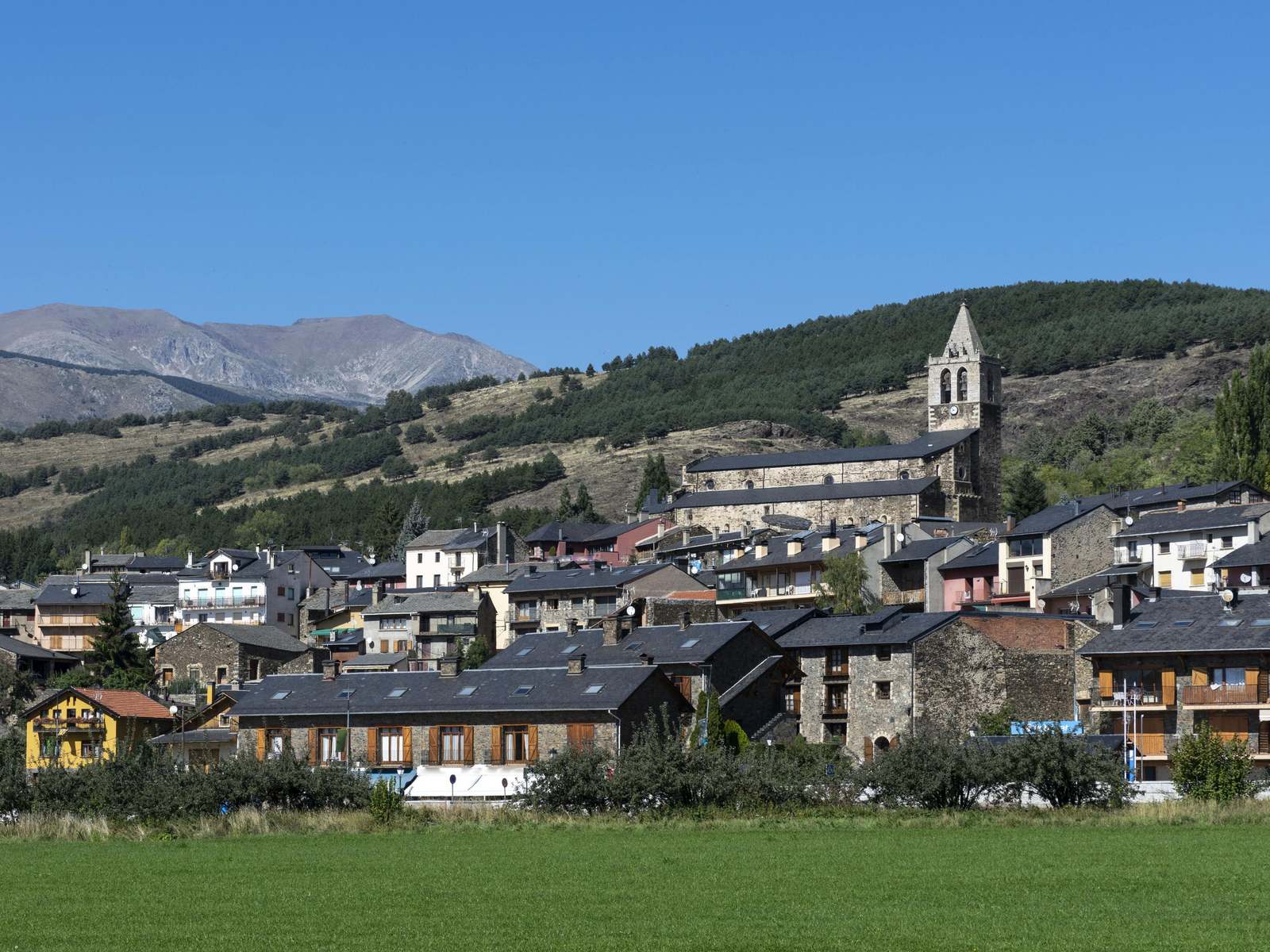 Houses and flats for sale and rent in La Cerdanya
Lucas Fox La Cerdanya
Carrer Nord 2, Alp
17538 La Cerdanya
Spain
Properties for rent and sale in La Cerdanya
Cerdanya is synonymous with luxury holiday homes. Being a strategic location for skiing, trips to France and summer holidays, La Cerdanya offers many properties for sale and rent. Among these homes are stunning turn-of-the-century villas with beautiful period features and lake views and vast modern three and four storey villas with several en-suite bedrooms, open plan living areas with a fireplace and floor-to-ceiling windows for admiring the breathtaking views, as well as saunas, gyms and private pools. For those that prefer more traditional architecture, there are many stone houses with wooden balconies and slate roofs that will satisfy your need for both rustic charm and modern day comfort.
The towns and areas around the ski resorts are ideal for those wishing to buy an apartment in La Cerdanya and enjoy a convenient location and guaranteed high returns if they choose to let their property during peak season.
Lucas Fox offers a tempting selection of La Cerdanya real estate for sale and rent, including fantastic ski chalets and beautiful country houses with stunning views as well as apartments, duplexes and penthouses. Enjoy browsing through the La Cerdanya properties on our web and contact our sales team for further details.
La Cerdanya – an overview
La Cerdanya is a natural region of the eastern Pyrenees that straddles France and Spain. The Baixa Cerdanya area, on the Spanish side, covers part of the provinces of Girona and Lleida, with Puigcerdà as its capital.
150 km from Barcelona and so close to the Principality of Andorra and the border of France, La Cerdanya offers the possibility of visiting three countries in one day; making it a superb, strategic base for holidays.
The region has beautiful diverse landscapes with Mediterranean forests and Alpine meadows, lakes, waterfalls and snow-capped mountains; a paradise for fans of mountain and adventure sports with the River Segre providing great opportunities for rafting, kayaking and canoeing. The natural parks of Cadí- Moixeró and Aigüestortes, home to Lake Sant Maurici, are both idyllic enclaves that the entire family will love to discover.
Many are drawn to La Cerdanya for its skiing opportunities as the resorts of La Molina and Masella make up the largest skiing area in the Pyrenees. Golfers are also well catered for here with the Cerdanya Royal Golf Club in Bolvir and Golf Fontanals de Cerdanya; both excellent courses with outstanding natural views.
La Cerdanya also boasts great monumental patrimony as throughout history communities have made their settlements in this land of stunning beauty and abundant natural resources. From megalithic tombs and dolmens to Gothic churches and Romanesque hermitages, the historic sites to visit here are endless.
The countryside is peppered with little towns that are great to explore and each have their own local fiestas and cultural events as well as many excellent restaurants where you can try the hearty traditional cuisine made with exquisite local produce. The larger towns include Puigcerdà, situated in the north and very close to the French border, Llívia, an important town in Roman times with narrow cobbled streets and a distinctly Pyrenean village feel, and Bellver de Cerdanya, located in the middle of the region and known for its attractive historic centre.
Find out what your property could be worth with a free valuation request from a member of our experienced property advisory team.
Free property valuation