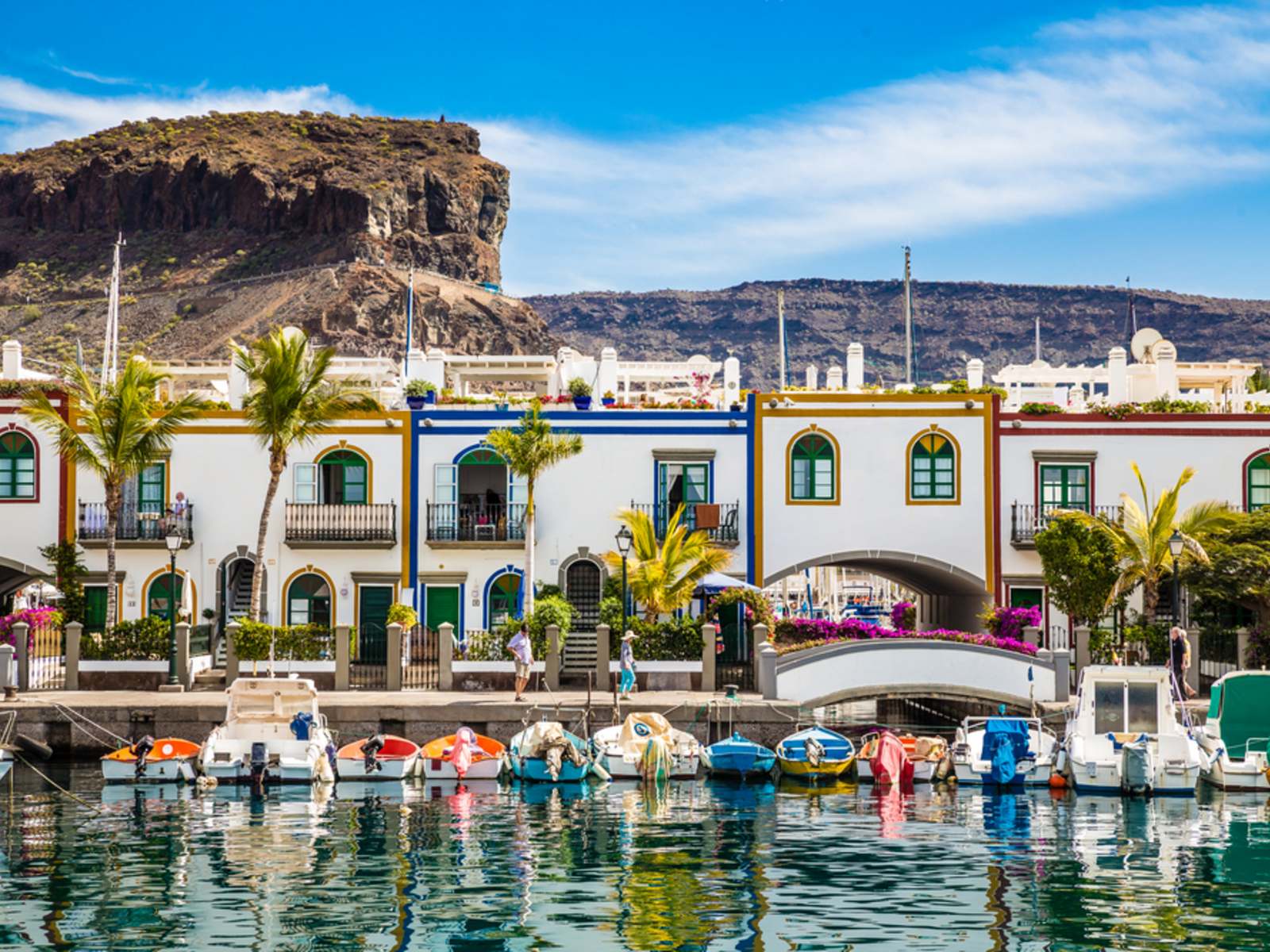 Apartments, villas and plots for sale and rent in Gran Canaria
Lucas Fox Barcelona
Pau Claris 108, pral.
08009 Barcelona
Spain
Properties for sale in Gran Canaria
The island offers an enormous range of property, from small holiday apartments in quality complexes with communal facilities to vast golf villas and beach houses.
There is no shortage of purpose-built holiday resorts on the sunny southern shores with bustling bars and tourist shops but, you are never far from peace, tranquillity and pristine nature on Gran Canaria and the crowds are easy to avoid. Puerto de las Nieves, for example, is a quiet area in the north that is particularly popular with fans of water sports and hikers. Property prices here tend to be more affordable and there are some lovely authentic Canarian houses on the market in the surroundings.
Meloneras is synonymous with luxury homes. Strategically located next to the glorious sandy beaches of Playa del Ingles and Maspalomas, Meloneras is an ideal place to acquire a beach home. There are plenty of high-end shops, fashionable restaurants and bars here as well as an 18-hole golf course. Lucas Fox offer luxury villas with swimming pools and sea view terraces in Meloneras.
The capital is Las Palmas, in the north-east, with a population of approximately 400,000 and several different neighbourhoods offering penthouses, apartments and villas. The Playa de las Canteras seafront in Las Palmas is very attractive and this area is ideal for sound property investment with a guaranteed return as it is always in high demand.
The property market on Gran Canaria is solid in general, with prices rising slowly but steadily since the economic crisis and it is an excellent choice for relocation or buying a holiday home given the political stability and European standards in terms of health and leisure infrastructure.
Lucas Fox offer a great range of Gran Canaria real estate and our experienced professional agents will gladly assist you in finding your dream home on this wonderful island.
Gran Canaria – An Overview
With many full time international residents and thousands more in winter, Gran Canaria is an easy place to relocate to and to feel at home in. It has the best climate in the world, with an annual average temperature of 24-28ºC and famously blue skies with no less than 80 beautiful beaches where you can enjoy the weather to the full.
Just a few hours flight from mainland Europe, Gran Canaria is easy to reach and yet feels decidedly exotic, making it the perfect place to invest in a holiday home. One of the major advantages of Gran Canaria, compared to some of the smaller islands, is the diversity it offers. There is so much to see and do that people return to the island year after year, constantly discovering new corners and enjoying new experiences.
Gran Canaria is home to almost half the population of the Canary Islands and offers a great variety of properties for sale and rent. When choosing a home on the island, it is very important to select the right area for your purposes as there are dramatic differences in terrain and climate from one area of the island to another. The north is much greener and cooler that the south for example and the centre of the island is extremely mountainous.
Find out what your property could be worth with a free valuation request from a member of our experienced property advisory team.
Free property valuation