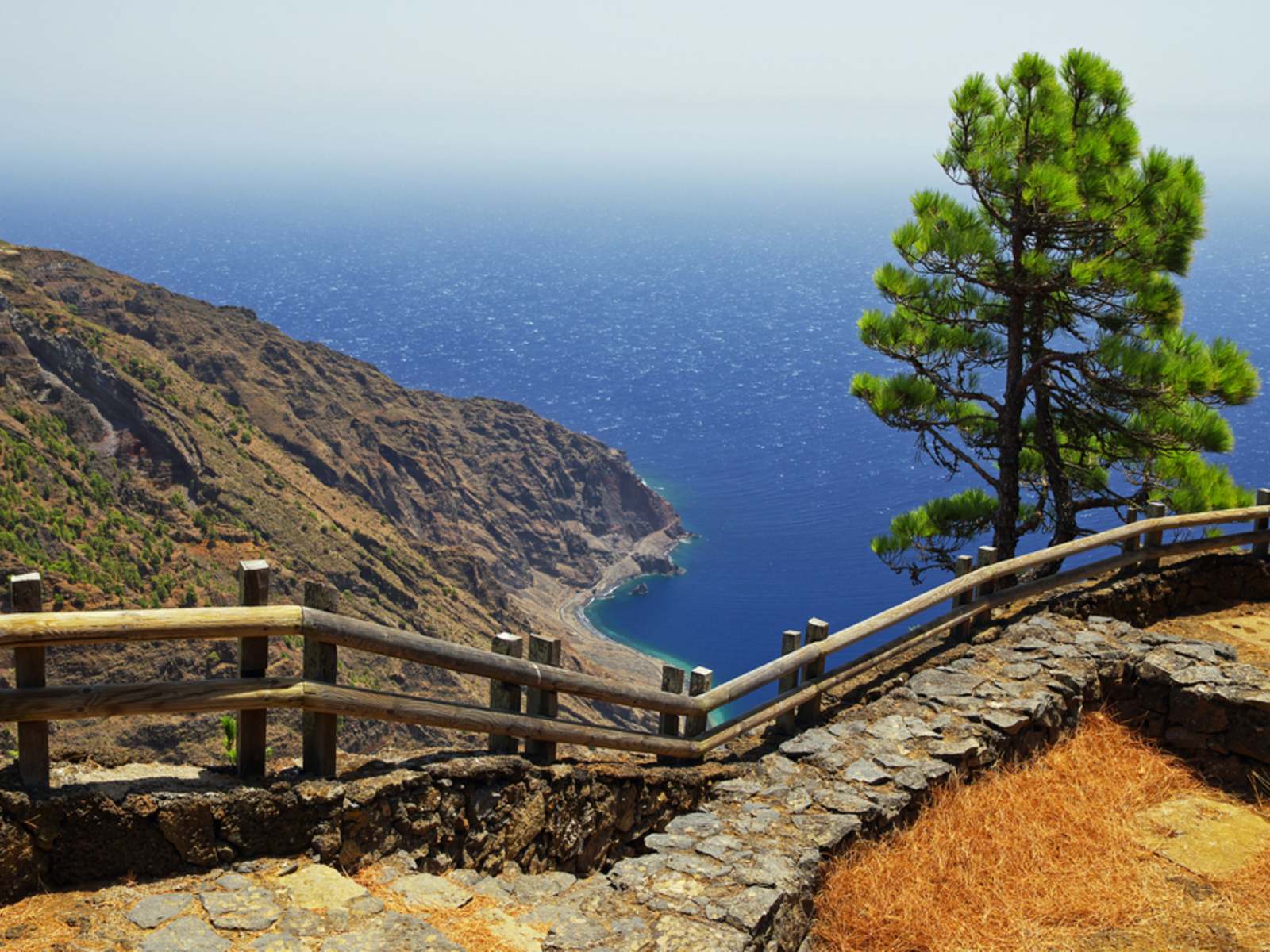 Apartments and houses for sale and rent in El Hierro
Lucas Fox Barcelona
Pau Claris 108, pral.
08009 Barcelona
Spain
Properties for sale in El Hierro
El Hierro real estate mainly consists of traditional Canarian homes and old stone houses, dotted around the villages, along the coast and in the hills. There are some apartments for sale in El Hierro although nowhere near as many as on the neighbouring islands. Property prices here are also slightly higher than elsewhere in the Canaries due to the scarcity of homes for sale.
Browse through our catalogue of premium homes for sale in the Canary Islands. Whether you are seeking a permanent home or a bolthole for breaks from the hustle and bustle of everyday life, Lucas Fox can help you find your ideal property in El Hierro.
El Hierro – An Overview
El Hierro has a population of just over 10,000 and is found within the province of Santa Cruz de Tenerife, with the capital being Valverde. The island can be reached by plane from Tenerife and Gran Canaria with the daily service offered by the Canary Islands' own airline – Binter. Alternatively, it can be reached by ferry. Naviera Armas offer a service six times a week from Los Cristianos in Tenerife.
Beaten by the northeast trade winds, El Hierro is not as green as the islands of La Palma, La Gomera or Tenerife, neither is it a beach destination. In fact, the only sandy beach on the island, Verodal Beach, is just 100 metres wide and the waves here tend to get quite choppy, recommended only for strong swimmers. The charms of El Hierro lie elsewhere. Driving across the island's impressive and contrasting landscapes, it is easy to see how it earned its status as a UNESCO biosphere reserve. The nature on this little 30 km island is truly unique and the constantly changing weather means that the sky is almost always offering a dramatic display of colour as a backdrop wherever you look.
The local government has initiated plans to make the island completely self-sufficient, offering off-grid living to the inhabitants, who will also all eventually drive electric cars. Rarely will the eco-friendly client find a more appropriate destination for creating an ecological home, enjoying living in constant contact and harmony with nature.
The island is dotted with sleepy mountain villages like Sabinosa, reached via craggy mountain paths and colourful fishing villages such as La Restinga, which is also known for being a great diving spot. Los Lomos vineyard in the south is also well worth a visit.
Another major highlight of this island for many is the complete inexistence of crime. If you are looking for an entirely safe place to buy a property in a stunning natural setting, El Hierro has much to offer.
Find out what your property could be worth with a free valuation request from a member of our experienced property advisory team.
Free property valuation