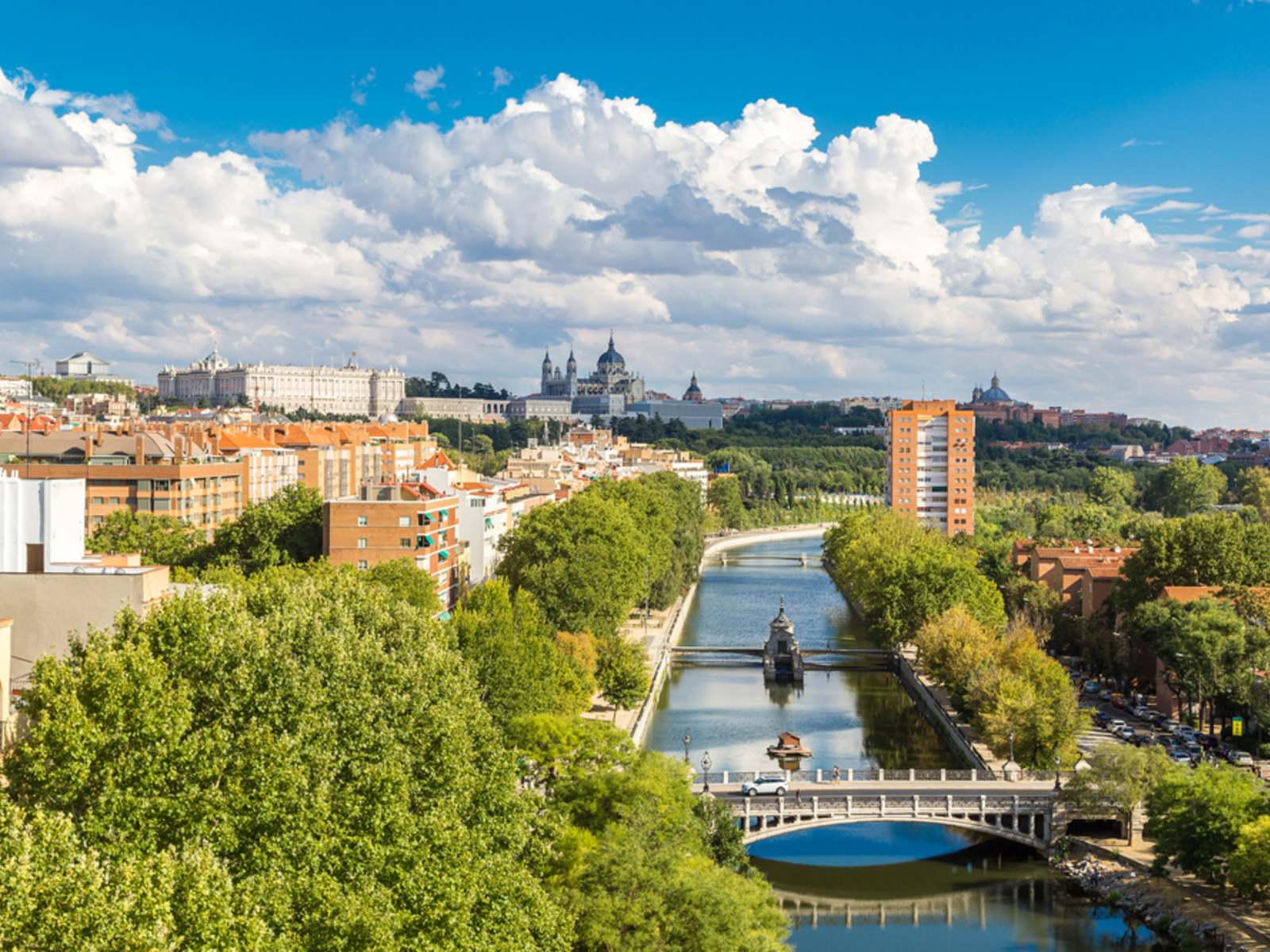 Madrid Río real estate represents an opportunity to acquire a property in an up-and-coming area of the Spanish capital and Lucas Fox have a growing portfolio of the best homes in this exciting new area.
Lucas Fox Madrid
Calle Bárbara de Braganza 8
28004 Madrid
Spain
Madrid Río
Visiting the Madrid Río Park it is hard to imagine that this is where the M-30 ring road lies buried. Traffic and pollution have been replaced by a vast recreational area with over 10 kilometres of walking and cycling routes and a tree-lined promenade called Salón de Pinos that runs through the entire park. The park is characterised particularly by the number of bridges it has, some of which originally crossed the river and others of which are new.
Madrid Rio makes for a great day out with the family, enjoying the wonderful local climate. There is no end to the outdoor activities on offer here, including tennis and padel courts, a football pitch, a skateboarding park, BMX tracks and even a climbing school. With more than 15 different play areas, each aimed at different age groups, children are more than well catered for here and the splash pools are a welcome sight for residents of landlocked Madrid on those hot summer days. The adults can also enjoy a host of cultural events in the park such as music festivals, theatre shows and exhibitions.
As well as attracting families looking for homes in the city, properties for sale in Madrid Río are ideal for investors wishing to take advantage of rising property prices and renovation projects with enormous potential at competitive rates.
Properties in Madrid Río
Kilometres of motorway have been buried in order to create this park and stretches of the Manzanares River have been recovered, creating an accessible network of historic parks and gardens and reconnecting certain neighbourhoods to the city centre that had previously been pushed aside by the road.
A seemingly inconceivable project, Madrid Río was the vision of renowned Dutch urban design and landscape architecture firm, West 8. With a hefty price tag of over 4 billion Euros, the park will undoubtedly attract new investors and a great number of new residential developments; a blessing for local businesses and canny investors.
Lucas Fox offer premium real estate investment opportunities in the exciting new Madrid Río area. New developments in this neighbourhood will offer brand new apartments and penthouses featuring contemporary style kitchens, bedrooms with private terraces, spacious dining rooms, bright living rooms, garages and private storage rooms. All of our properties are located in residential areas, often with 24-hour security, communal garden areas, outdoor pools, gyms and sports courts.
The Madrid Río real estate market is set to be brimming with excellent properties that are particularly well suited to investors and represent great long-term capital growth consideringthe proximity to Madrid City centre.
Allow our professional multilingual team at Lucas Fox to assist you in selecting from among the many property options available in Madrid Río and provide you with all the necessary information regarding the best investment opportunities.
Find out what your property could be worth with a free valuation request from a member of our experienced property advisory team.
Free property valuation