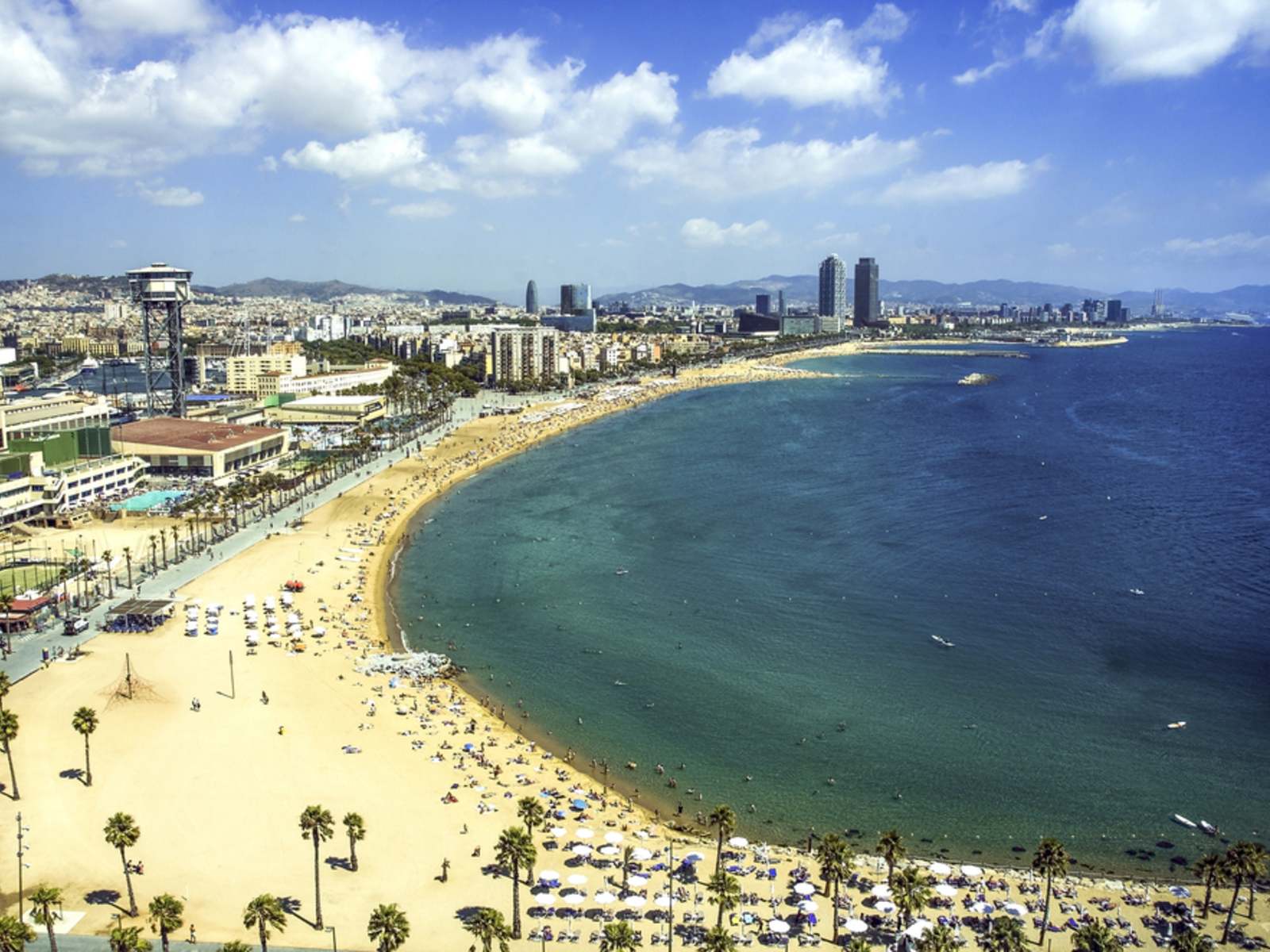 Located on the coast just south of the beautiful and historic city of Tarragona, Salou shares the area's rich cultural heritage. This natural port has attracted the Iberians, the Romans and even a pirate or two, and is now a proud Catalan town that works hard to be clean and well-kept, and to provide a warm, friendly welcome.
Lucas Fox Tarragona
Av. Marquès de Montoliu 4, Ed. Talassic
43002 Tarragona
Spain
Salou
The town enjoys an enviable Mediterranean climate that appeals to visitors and residents throughout the year, with lovely mild weather, and cooling sea breezes that make the golden beaches and varied coastline a great place to be. The water and sand are in beautiful condition and beaches range from wide open spaces to more intimate coves shaded by pine trees.
There has been significant growth in the town's dedication to sports, with more professional facilities being introduced in recent years. These cater for summer visitors as well as those who come to train or discover new sports in months with fewer people but the same ideal conditions.
This popularity has had a knock-on effect for facilities of all kinds, with the beachfront guinguetes (cafes) in particular having undergone a transformation to provide excellent options for a sunset cocktail or an excellent meal.
The impressive way Salou has invested in itself, and continues to do so, is reaping rewards. The town has one of the longest tourist seasons in Catalunya, and it is now on the radar not only of those looking for a great holiday, but also those looking to set up permanent home.
Properties vary from beachfront apartments to exclusive villas, many of which are found in the suburb of Vilafortuny, hiding behind gates and high fences with easy access to the neighbourhood's long sandy beach.
The population of Salou has doubled since 2000, and the proportion of buyers from overseas is currently at around 20%. Reus airport is just 20 minutes away and offers plenty of low cost flights, and thus has no doubt played a large part in the town's growing popularity.
For those looking to take a break from the calm beaches, coves and coastal paths and up the pace, theme parks include Aquopolis and PortAventura, with its recently opened Ferrari Land has the fastest roller coaster in Europe, towering 112m high and accelerating from 0-180km/h in just 5 seconds.
Salou shares the rich cultural history of its neighbours Tarragona and Reus, and despite the inevitable growth of modern architecture, classical style older buildings maintain a picturesque element. The 18th Century Church of Santa María del Mar is one example, while the Jaume I promenade with its impressive flowers and trees make it one of the most iconic sights in town.
Shopping and dining are cornerstones of life here, with a wealth of Catalan dishes based on local seafood alongside paella and other more Spanish cuisine. Romesco sauce is a speciality, as well as black rice, a dramatic but delicious dish coloured by and cooked in the ink of cuttlefish. Neighbouring Cambrils has a reputation as a mecca for gastronomic enthusiasts.
Together these characteristics make Salou into a bright, buzzing summer town that is dedicated to making the most of its enviable climate and location to provide fantastic family entertainment and offer a warm welcome to both visitors and residents.
Find out what your property could be worth with a free valuation request from a member of our experienced property advisory team.
Free property valuation