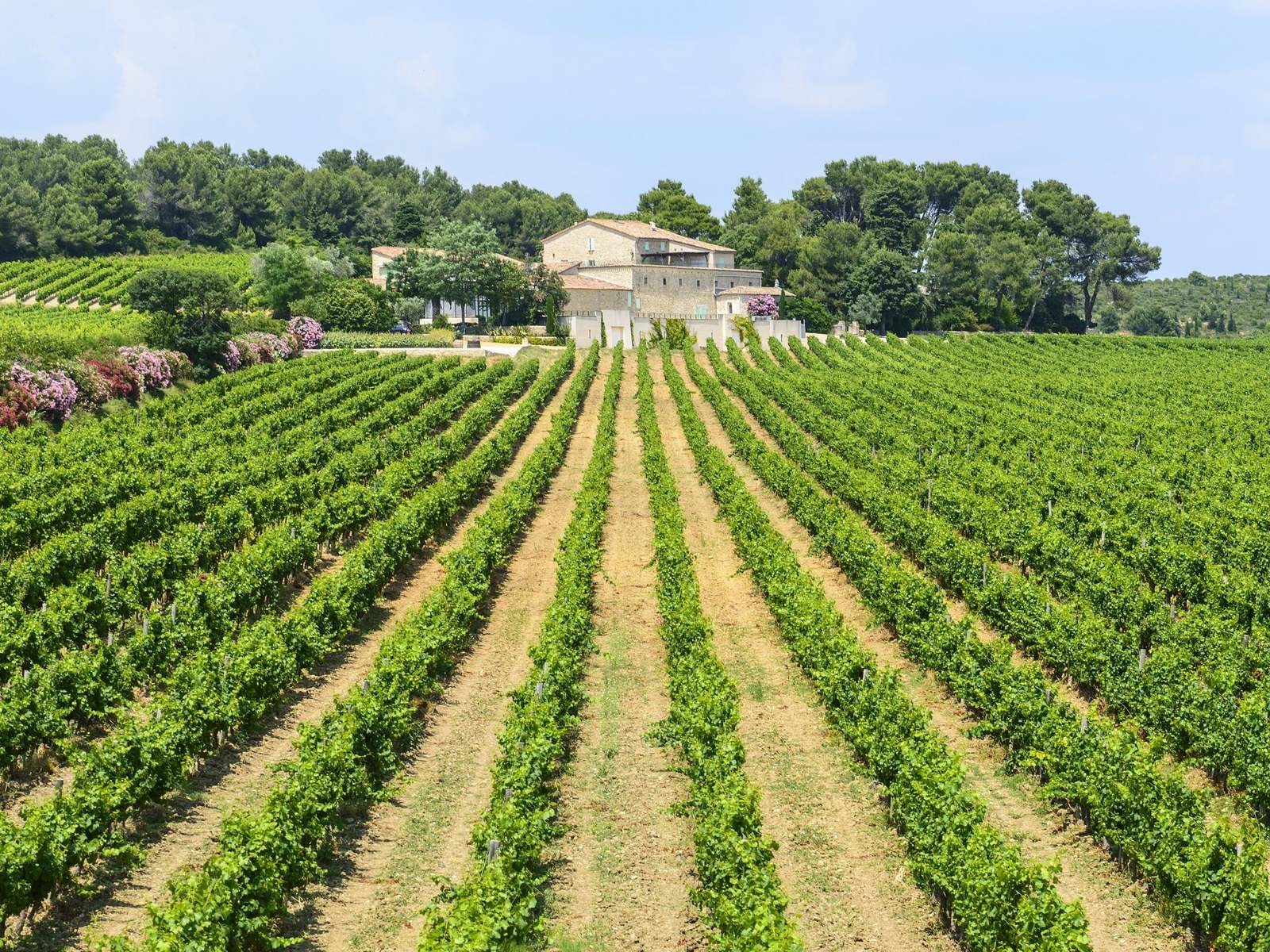 Wine estates and vineyards for sale in Spain, Portugal and France
Wine Estates and vineyards for sale
It is impossible to visit the South of France without falling in love with this unique part of the world and its distinct character. From the glamour of the sun-drenched French Riviera to the laid-back charm of the many picturesque peaceful towns dotted around the region, the south of France has something for everyone and moving to the area is a lifestyle choice many have decided to embrace. Lucas Fox offers an impressive collection of wine estates in the south of France with authentic bodegas and established vineyards or land suitable for cultivation.

The south of France offers a stunning variety of landscapes, a mosaic of terroirs, histories and cultures, with an ethos of authenticity and conviviality, making it a welcoming region. The second largest agricultural region in France, it has the world's first appellation of origin vineyards, where the Greeks and Romans planted the first vines in the 6th century BC and, it is, therefore, the destination par excellence for wine lovers seeking their own wine estate with all of the necessary equipment and agricultural land. Lucas Fox may assist clients in purchasing a wine estate in the south of France and advise investors on all aspects of the cultivation of vineyards and wine making to help make the dream become a reality.

Between the Mediterranean Sea and the Atlantic Ocean, crossed by the Rhône and Garonne rivers, the most attractive French cities are found in the south. From Bordeaux to Provence, bordering Italy, and south of the Pyrenees bordering Spain, the South of France attracts many property buyers for its popular "Art de Vivre", product of the land, wines, tourism, monuments and its cities where work and pleasure combine to perfection.
Luxury rural properties with character are on offer in the areas most in demand, such as the countryside surrounding Aix-en-Provence, St Rémy, Nice, Cannes, St Tropez, Toulouse, Montpellier and Bordeaux. Buyers mostly come to this area for a new permanent home, fleeing the large European cities in search of a more laid-back lifestyle, and are namely clients with a strong purchasing power seeking a residence with a private vineyard or a viticulture business opportunity in the south of France where it is still possible to acquire charming country estates at a competitive rate.

The enviable Mediterranean climate, world-famous cuisine and beautiful unspoiled natural landscapes have always drawn artists, holiday makers and property buyers to the south of France and continue to do so. Enjoy browsing through our online catalogue of wine estates for sale in the area and contact us today to discuss your particular requirements. Our multilingual real estate professionals will be happy to assist you in finding the perfect property in the south of France and offer a comprehensive wine consulting service.
Find out what your property could be worth with a free valuation request from a member of our experienced property advisory team.
Free property valuation