A bespoke affiliate programme
Lucas Fox is Spain's most recognised luxury real estate agency in Spain, specialising in the marketing and sale of top quality properties in some of the country's most desirable areas. Leaders in the sale of homes to international clients, we are recognised for our personalised service and our experienced, multilingual team whose professionalism, integrity and in-depth market knowledge sets us apart from the rest.
Our award-winning marketing team has been recognised for creating innovative online and offline solutions for promoting and publicising our 3000+ properties worldwide. We are results-driven and have seen consistent growth since the company was founded in 2005.
Our property listings are published in 10 languages on the Lucas Fox website - which receives more than 2 million annual visitors - as well as on numerous international property portals, ensuring maximum visibility for our portfolio.
Lucas Fox has a growing network of offices situated in the most sought-after locations on the Iberian Peninsula.
As an established brand, a leader in the luxury sector and with one of the biggest foreign client databases in the real estate sector, the Lucas Fox Affiliate Programme offers an integrated service platform for established real estate businesses interested in joining an an international company with global reach. Lucas Fox has the experience, sales expertise and necessary infrastructure to develop relatively untapped markets where international demand is already fairly high.
Contact us to find out how you can form part of our winning team
Affiliates will benefit from our far-reaching national and international network, an award-winning digital marketing and international PR team, as well as some of the industry's most advanced operational, recruiting, training and business development resources.
Who can join our network?
The Lucas Fox Affiliate Programme is based on a 'conversion' franchise model, aimed at existing real estate businesses. In order to become part of the programme, potential affiliates will need to adhere to strict criteria, based on where they are located, professionalism, business know-how and level of customer service.
In return, franchisees will benefit from all the advantages that a recognised international brand brings including national and international networks, award-winning marketing and PR as well as significant resources, advanced operating systems, HR, training and business development.
In this way, affiliates can focus their efforts on the business itself (ie the listing and sale of properties), whilst enjoying the many advantages of being part of an established brand and having access to advanced resources and marketing.
The results speak for themselves
Lucas Fox was established in Barcelona in 2005 by two lawyers, Alexander Vaughan and Stijn Teeuwen, who saw a gap in the market for the promotion and sale of beautiful properties in exclusive Spanish locations to international buyers. After only 12 years operating in the sector and having survived the worst economic and real estate recession in history, the company has grown consistently year-on-year, expanding geographically and increasing the range of services it offers its clients, whilst always succeeding in being one step ahead of the competition.
The Company's track record shows continual and steady growth over the years.
Currently Lucas Fox operates in 14 major cities and desirable coastal locations in Spain. We now employ more than 160 multilingual staff in order to meet the growing demand from international clients for top quality homes.
Affiliates will be able to focus on the core business of listing and selling homes whilst enjoying the many advantages of being part of a bigger group.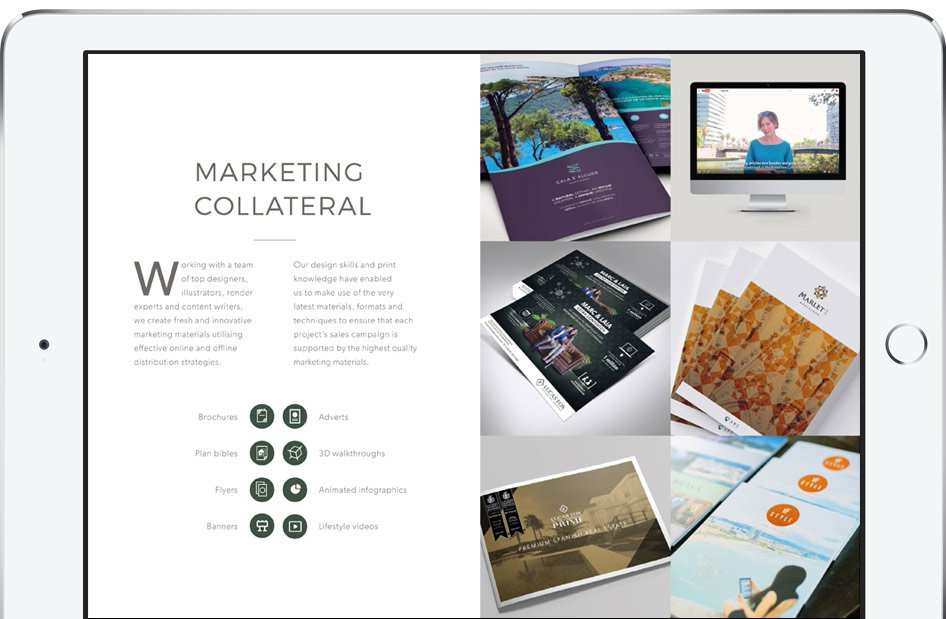 Quality

The calibre of our portfolio of properties, our services, our people and marketing material sets us apart from the rest.

Network

Our global network of offices and our online capabilities maximise visibility, essential for the growth of the company. Our client base is diverse, emanating from across Europe, the US, Russia, China, India, the Gulf and Latin America.

Professionalism

Our highly qualified staff are continually assessed and trained ensuring exceptional customer-service both for sellers and buyers.

Innovation

Remarkable properties require extraordinary marketing. Our award-winning in-house design, digital, PR and creative team embrace the very latest technology on the market and continue to break new boundaries.

Michael DiCarpio
Director Lucas Fox Affiliate Programme
Specialist in franchises, development and the reorganisation of successful companies. Michael has more than 10 years professional experience in the multinational real estate sector, mainly with companies dedicated to the luxury property market.

Marta de Juan
Affiliates Coordinator
Marta graduated in Social Work from UB (Barcelona) and she went on to work in the private sector both in the US and Spain managing and dealing with clients. She joined the Lucas Fox team in 2014 initially as a Sales Team Assistant and later became the Team Leader for Administration. Marta's latest role is as Affiliates Coordinator for our brand new Affiliates Program in Spain. Marta speaks Spanish, Catalan and English.
Do you want to sell or rent your property?
Find out what your property could be worth with a free valuation request from a member of our experienced property advisory team.
Free property valuation
Sign in to MyLucasFox for advanced search features
Sign in with your favourite social media login and start using our extra features today. You'll be able to save your favourite searches and properties, share links to your favourites with family and friends and easily request information on all your saved properties.