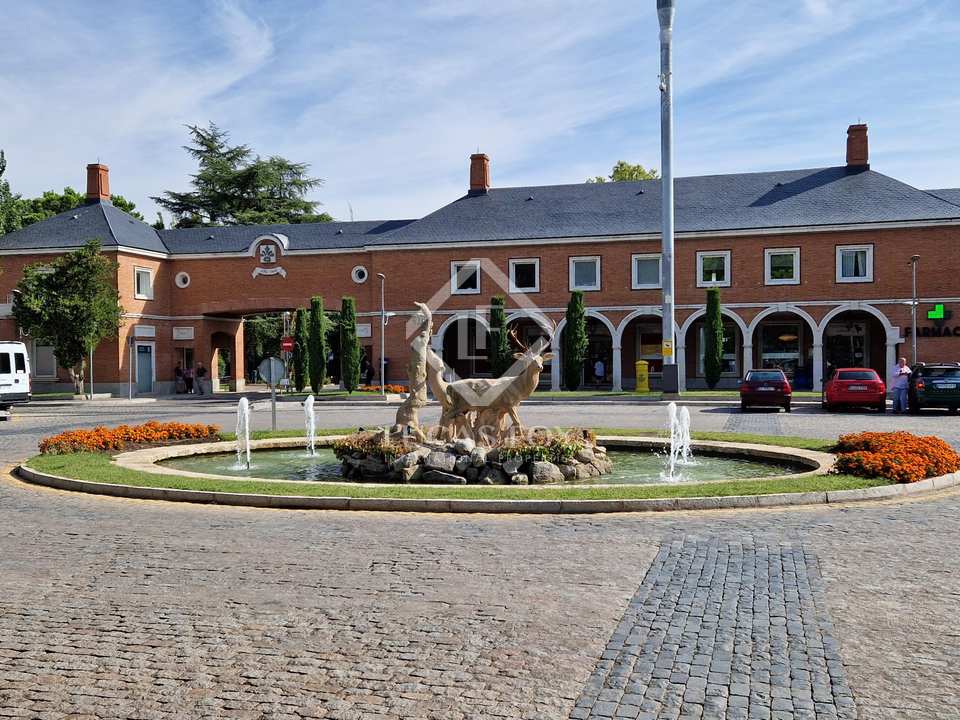 Lucas Fox La Moraleja
Plaza de la Moraleja, Edificio 2 Local 3
28109 La Moraleja
Spain
Lucas Fox La Moraleja featured properties
About Lucas Fox La Moraleja

La Moraleja, an exclusive residential area located on the outskirts of Madrid, has become synonymous with luxury, tranquility, and quality of life. Known for its impressive mansions, extensive green spaces, and security, La Moraleja is the perfect place for those seeking a privileged residential environment close to the bustling Spanish capital. In this article, we invite you to discover the charms of this unique town and show you why La Moraleja is a destination in itself.

A historical landmark of lresidential uxury since it's inception in the late 70's, La Moraleja has since, been a melting pot of social and economic power ranging from entrepreneurs, football players, artists and socielités. A highly saught after enclave for those looking for outstanding residences that coexist with 950 hectares of oak and pine gardens at a 10 minute drive from downtown Madrid and Barajas airport, with 24 hour security, the biggest concentration of international schools, hospitals, restaurants and shopping centres.

Exclusivity and Architecture

La Moraleja is known for its impressive mansions and luxury residences. The architectural design of the properties varies, but contemporary and avant-garde styles prevail. Large gardens, swimming pools, and ample green areas are common features in La Moraleja's properties. Residents of this urbanization can enjoy spacious private spaces and panoramic views in a privileged natural setting.

The extension of La Moraleja spans over 950 hectares of oakwood and pine gardens that combine 1050 independent residences and 500 semi-detached houses and apartment blocks with a range of great sport facilities, restaurants, cinemas, shopping centres, re-known international schools and hospitals.

Nature and Green Spaces

One of the main attractions of La Moraleja is its natural surroundings. The urbanization is surrounded by extensive green areas, forests, and parks that invite you to enjoy outdoor activities. Residents can take relaxing walks, engage in sports, have picnics in the parks, or simply enjoy the tranquility and beauty of the surrounding nature.

Servicios y comodidades

Although La Moraleja is a residential area, it offers a wide range of services and amenities for its residents. Within the urbanization, there are several shopping centers where you can access luxury shops, restaurants, supermarkets, and professional services. Additionally, La Moraleja is home to prestigious international schools, sports centers, and private clubs that offer activities for the whole family.

Lucas Fox La Moraleja covers the areas of La Moraleja, Encinar de los Reyes, Soto de la Moraleja, Arroyo de la Vega, Ciudalcampo, Santo Domingo and Fuente del Fresno. All with their specific particularities and complementary in essence between each other.

Security

La Moraleja stands out for its security. The urbanization has advanced security systems, 24-hour surveillance, and access control. This provides residents with peace of mind and protection, allowing them to live in a secure and reliable environment.