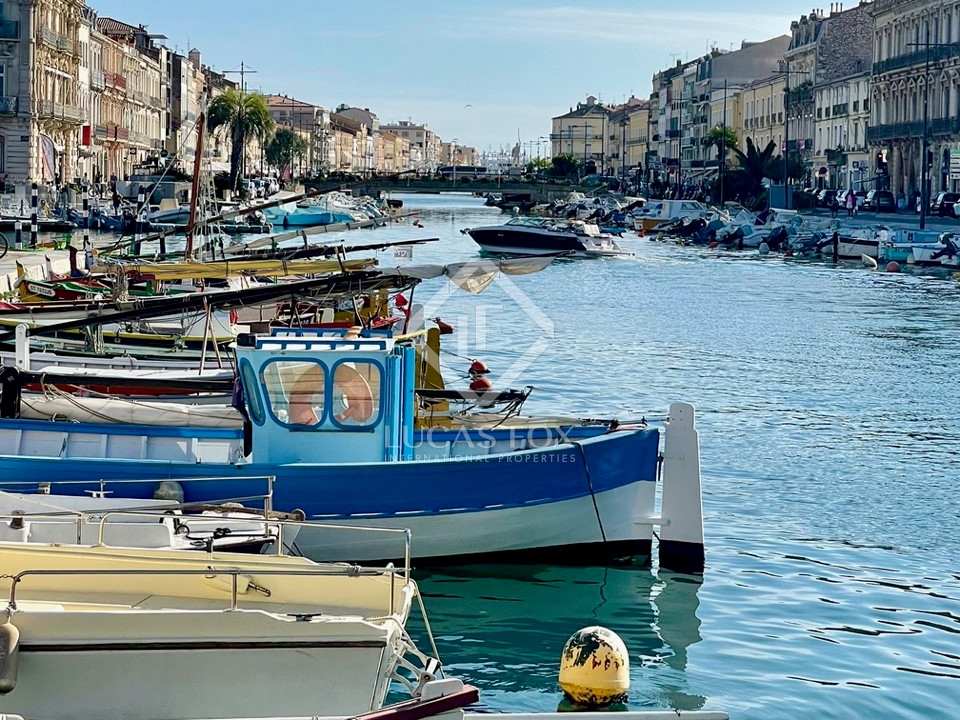 Lucas Fox Montpellier
5 Enclos Tissié Sarrus Montpellier
34000 Montpellier
France
Lucas Fox Montpellier featured properties
About Lucas Fox Montpellier

The city of Montpellier, located in the south of France, is one of the most vibrant and cultural cities in the country. With a rich history and impressive architecture, Montpellier attracts visitors from all over the world. In addition, it is a city highly sought after by those looking to invest in real estate in France.

In this sense, Lucas Fox is a luxury real estate company that has an office in Montpellier, located in a privileged location in the heart of the city. Lucas Fox's Montpellier office is dedicated to the sale and rental of high-quality properties throughout the region, and has a team of professionals experienced in the local property market.

The Lucas Fox office in Montpellier is a sleek, modern space, designed to reflect the brand's style and sophistication. With a minimalist and contemporary decoration, the office is a welcoming and professional space that allows clients to feel comfortable and relaxed throughout the process of buying or renting a property.

Lucas Fox's team of professionals in Montpellier is made up of local experts with in-depth knowledge of the city and the region. With extensive experience in the local real estate market, the Lucas Fox Montpellier team offers clients personalized service and unrivaled attention to detail.

In addition, the Lucas Fox office in Montpellier is equipped with state-of-the-art technology to ensure a hassle-free buying or renting experience. With a comprehensive property database and easy-to-use online platform, clients can quickly find their dream property in Montpellier and throughout the region.

Lucas Fox's property offering in Montpellier is impressive, ranging from apartments in the historic city center to luxury villas in the French countryside. The company offers a selection of exclusive and unique properties, designed to satisfy the needs and tastes of its most demanding clients.

One of the most sought after areas in Montpellier is the old town, which is full of charm and character. Lucas Fox offers a selection of exclusive apartments in the historic center of the city, offering stunning views and access to all the services the city has to offer.

Another popular area in Montpellier is the Languedoc region, which is known for its beautiful landscapes and vineyards. Lucas Fox has a selection of luxury villas in this area, offering tranquility and a relaxed and sophisticated lifestyle.