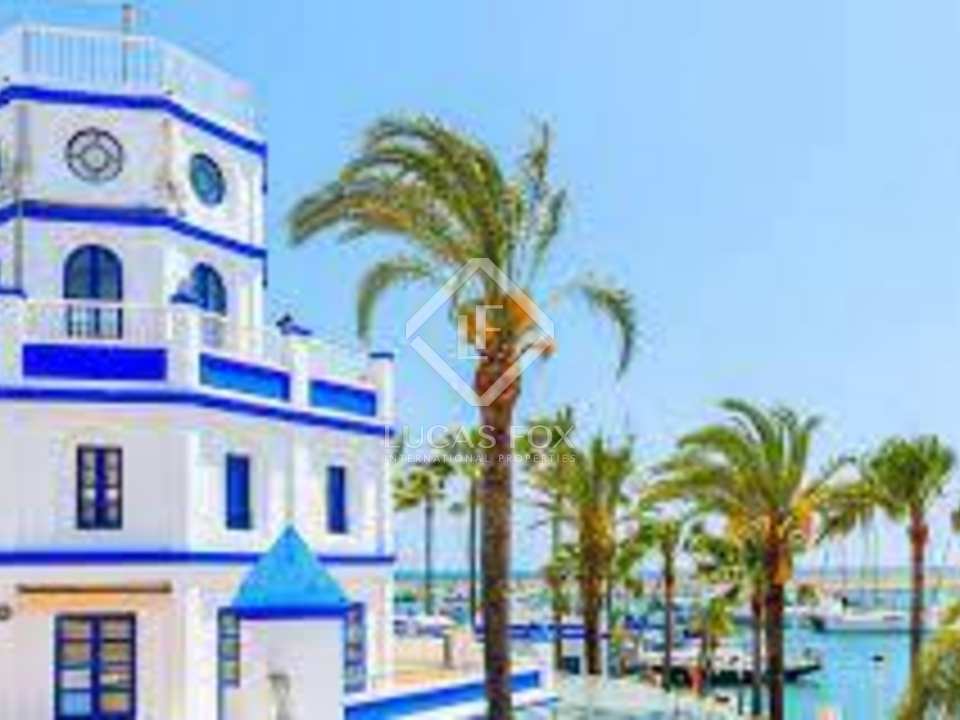 Lucas Fox Estepona
C/ del Naranjo 49, BL.2 - Local 7
29680 Estepona, Málaga
Spain
Lucas Fox Estepona featured properties
About Lucas Fox Estepona

If you're looking for a real estate agency in Estepona, you've come to the right place. This beautiful coastal city, located in the province of Malaga on the Costa del Sol in Spain, is an increasingly popular destination for both tourists and those looking to invest in real estate. With its typically Andalusian charm, stunning beaches, and thriving urban life, Estepona offers an excellent quality of life and exciting opportunities.

Estepona is known for its breathtaking golden sandy beaches and crystal-clear waters. With over 20 kilometers of coastline, there is a wide variety of options for sun and sea lovers. From lively beaches with restaurants and bars to tranquil and secluded coves, Estepona has something for everyone. You must visit Playa de la Rada, one of the most popular and extensive beaches, where you will find a wealth of amenities and water activities.

In addition to its natural beauty, Estepona boasts a charming old town that preserves its traditional Andalusian essence. Its narrow, cobbled streets are adorned with colorful flower pots and whitewashed buildings. Here you'll find picturesque squares, such as Plaza de las Flores, where you can relax and enjoy the lively atmosphere. There are also numerous tapas bars and restaurants serving delicious local cuisine.

The city also offers a wide range of cultural and leisure activities. The Estepona Promenade is perfect for a pleasant seaside stroll and enjoying the views. Furthermore, Estepona hosts a variety of festivals and events throughout the year, such as the Flamenco Festival, Holy Week, and the Estepona Fair. These celebrations reflect the rich tradition and passion of the local community.

When it comes to real estate, Estepona offers a wealth of opportunities. Whether you're looking for a beachfront house, a luxurious seafront apartment, or a villa with panoramic views of the golf course, there are options for every taste and budget. Real estate agencies in Estepona can guide and advise you in finding the perfect property for you.

Estepona's privileged location also makes it an ideal starting point for exploring other nearby attractions. Marbella, with its famous marina Puerto Banús, is just a short drive away. Additionally, golf enthusiasts will find numerous high-quality golf courses in the surrounding area.

In summary, Estepona seamlessly combines its rich history, beautiful beaches, welcoming ambiance, and vibrant urban life. Whether you're looking to invest in real estate or simply enjoy an unforgettable vacation, Lucas Fox Estepona will be delighted to help make your dreams come true.