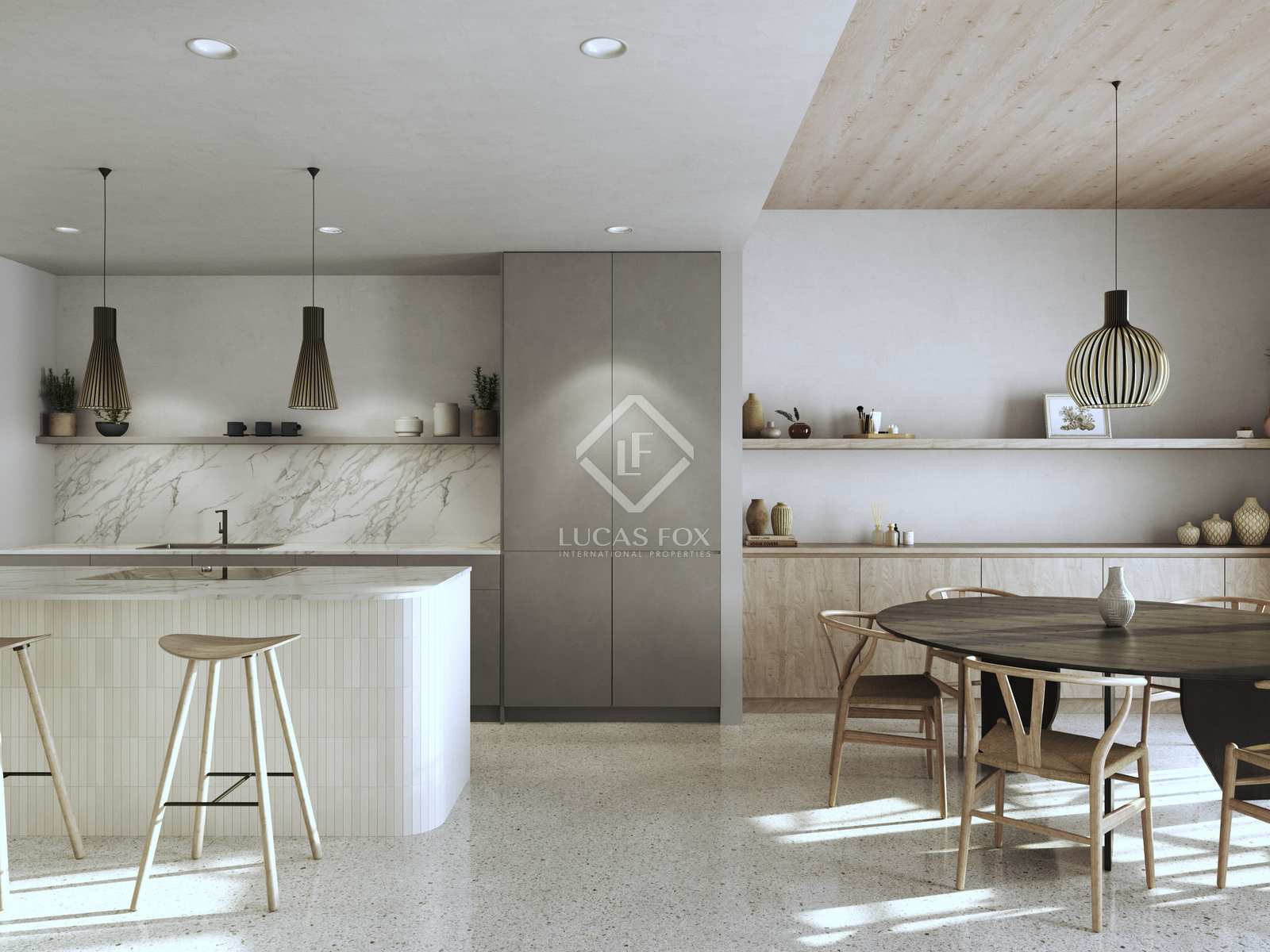 Bonaveinat-C46
Prices from €342,200
New development
C46 Apartments
Completion

Q2 2025

Units available

7

Bedrooms

1, 2, 3 & 4

Sizes from

75m²

Max rental yield

4.21%

Building licence

Granted
C46 Apartments
Lucas Fox presents Bonaveïnat C46, a unique new-build development in Valencia, in the exclusive and central location of Ruzafa, with all services within reach and excellent connections to the entire city.
The main material used in the construction of this project is wood. Wood has been chosen for a host of reasons, including its durability, energy efficiency and healthiness, since it does not cause allergies, regulates humidity and improves air quality. In addition to wood, it includes other elements to ensure safety and sustainability, such as the green roof that generates oxygen, improves insulation and filters harmful gases, solar panels to reduce electricity consumption and the use of natural materials of local origin and national. All this represented in its Green Certification and its class A energy certification.
Bonaveïnat C46 also offers a contemporary design, with an eclectic façade, with innovative elements and current architecture. It offers common areas to park bicycles and scooters and offers large private storage rooms.
The development offers eight apartments with different layouts, all of them with wide open spaces with an open-plan day area, to gain in amplitude. They also have great natural ventilation and a beautiful modern design, although with room for personalisation.
As for their building specifications and features, they have a large storage space with fitted wardrobes, mineral floors and the best quality materials. For greater comfort, they include windows with wooden frames with low-emission and insulated glass, solar panels and an aerothermal system for the production of domestic hot water and to supply the hot/cold air conditioning system through ducts.
C46 is a commitment to sustainable and natural materials, and to the architectural avant-garde. A step towards the future of habitability, a benchmark for sustainable architecture and a home for life.
Please get in touch for more information.
Highlights
Apartments of 1 to 4 bedrooms
Excelent location
Storage rooms and parking for bicycles
Sustainable living design
A energy certificate
Documentation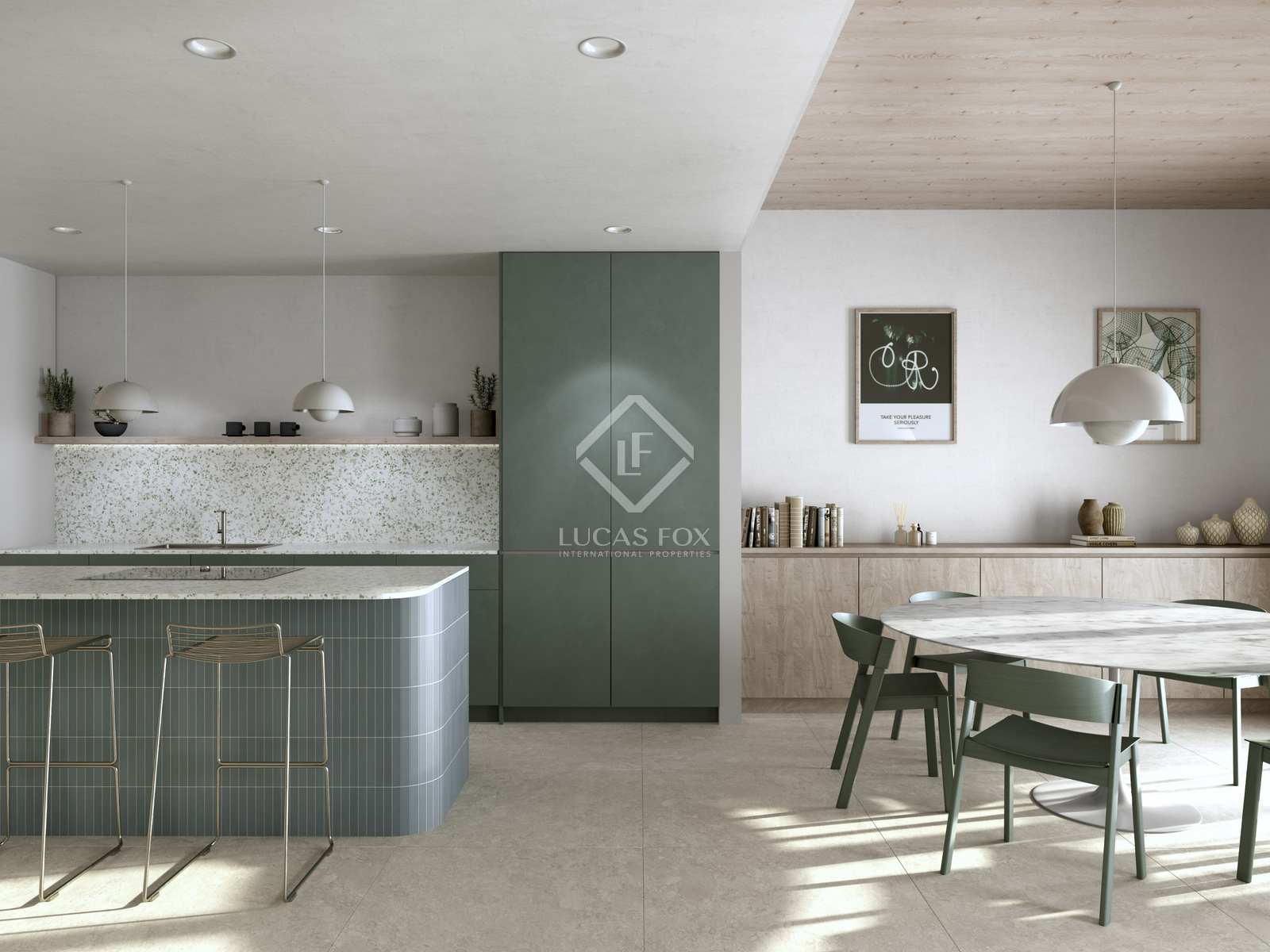 Bonaveinat-C46
New development
Location
Ruzafa is a neighbourhood in Valencia, which has a varied cultural, shopping and dining options on offer, as well as endless entertainment possibilities, with a vibrant and intense social life. In recent years, Ruzafa has undergone a major revamping process and has forged its own unique identity, with many creative and independent professionals seeking homes like those Bonaveïnat C46 has to offer.
The rejuvenated neighbourhood of Ruzafa stands out for its popular character and for its alternative, bohemian and eclectic aura. An example of this is the Municipal Market, the true heart of the neighbourhood, where traditional shops, workshops, design studios, bookshops, cafés, bars, terraces or art galleries coexist. Social life intersects with culture, as the neighbourhood hosts fashion or performing arts festivals. On the other hand, it has all the necessary services for day-to-day life, such as nearby shopping centres and schools just a 5-minute walk away.
Without a doubt, Ruzafa is a meeting point for urban culture, a space where the neighbourhood, artists and visitors coexist, among beautiful and colourful modernist buildings.
Despite being central, Ruzafa is next to two green spaces: the Turia gardens and the Central Park, the largest park in the district and the newest in Valencia, where you can relax from the hustle and bustle of the city in a bubble of tranquility.
Finally, it is located a stone's throw from the historic centre of Valencia and the Turia riverbed, just a 15-minute walk away. Meanwhile, it has excellent connections to other areas of Valencia and beyond, with the airport 15 minutes away by car and the train station 5 minutes away on foot.
Bonaveinat-C46
Prices from €342,200
New development
Units in this development
Our experienced sales agents are on hand to help you find out more about this exciting development.