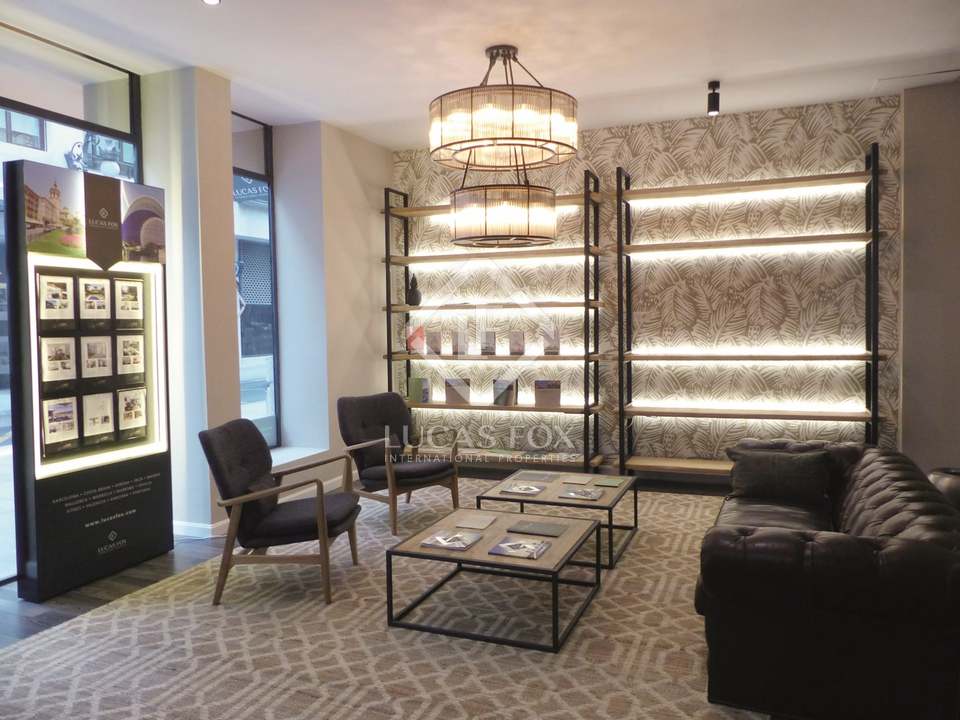 Lucas Fox Valencia
Calle Hernán Cortés 28
46004 Valencia
Spain
Lucas Fox Valencia featured properties
About Lucas Fox Valencia

The Lucas Fox Valencia office opened in 2013 in response to an increasing demand for exclusive properties in the city and now offers a wide variety of real estate for sale and rent in this vibrant, Mediterranean destination.

The Eixample neighbourhood

Our office specialises in the Eixample area which appeals to a wide range of clients as it is composed of three neighbourhoods, all offering something different: Pla del Remei, Gran Vía and Ruzafa. There is no doubt about it; the Eixample is the residential neighbourhood of Valencia par excellence and it is easy to see why with its strategic location, just a few steps away from the historic centre of the city and the beautiful green Turia Gardens. The area offers a complete range of services for a very comfortable and enjoyable city lifestyle: restaurants, bilingual schools, shops, leisure areas, the best restaurants, art galleries, gardens, a great public transportation network, etc.

"Eixample" means "widening" or "expansion" and this refers to the expansion of the city beyond the limits of the original historic centre. The first expansion was the creation of the Pla del Remei area which, thanks to its strategic location next to the old town, successful town planning and the elegant stately nature of its buildings, is a favourite among clients with a high level of purchasing power. Sunny tree-lined streets such as Calle Cirilo Amorós or Calle Sorní, or the area closest to the Turia River gardens, such as Plaza América, are clearly favourite locations for residential properties. Other popular spots include Avenida Jacinto Benavente and Avenida Reino de Valencia in the Gran Vía neighbourhood, both well-cared-for avenues with clear views and a pleasant, peaceful atmosphere.

Properties for sale and rent

The most coveted properties are those that are found in classic buildings, particularly early twentieth century Modernist properties with high ceilings, period features, balconies and typical bay window viewpoints. Homes on higher floors and corner properties are considered even more desirable as they are bright and airy. Generally speaking, the ideal home for our clients is one that combines the charm of original features with a simple, contemporary renovation that embellishes the elegant essence of the property.

In Pla del Remei the properties tend to be larger and have a higher price, typically appealing to families with children who need a more spacious home, while the Gran Vía area offers smaller apartments that are well suited to younger couples or families, retired clients and single professionals with a more modest budget. The Ruzafa area is aimed at young people seeking nightlife options and the buzz of a youthful, trendy neighbourhood.

All three neighbourhoods attract the attention of investors, especially Ruzafa for its holiday rental potential or Pla del Remei as there are many opportunities to buy and renovate sizeable properties and create new luxury homes.

Our team

Our team of friendly, experienced and highly professional estate agents and their managers can attend clients in several languages and help each individual navigate the Valencia property market, providing a bespoke sales and rental service that is always aimed at complete client satisfaction. Contact us at the Lucas Fox Valencia office and begin your exciting property search with us today.