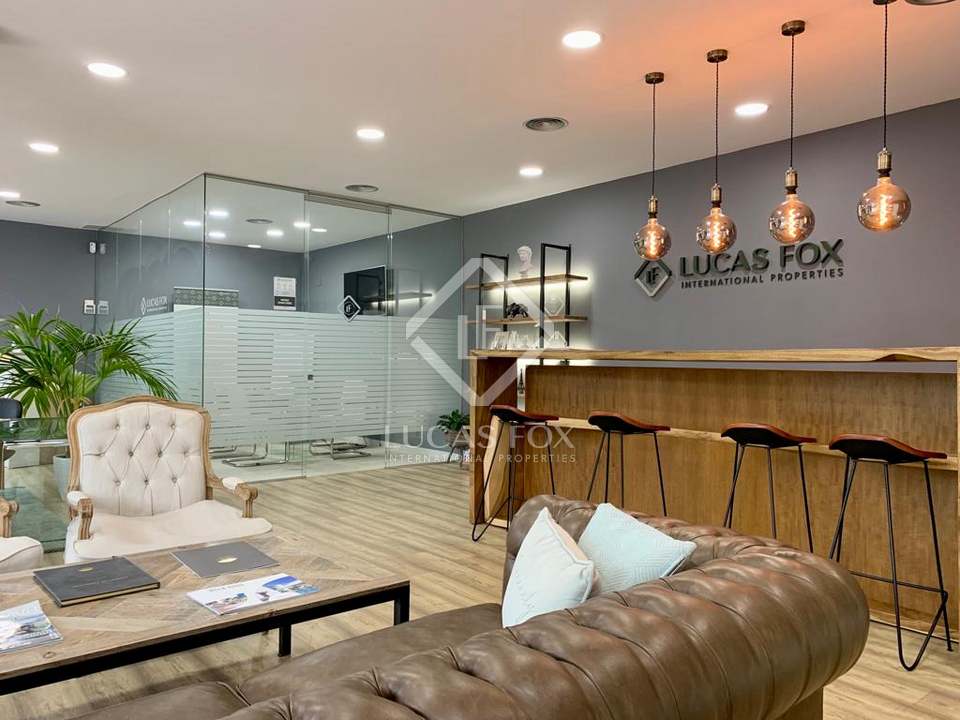 Lucas Fox Gava Mar & Castelldefels
Avenida del Mar, número 3 local 2
08850 Gavà – Barcelona
Spain
Lucas Fox Gava Mar & Castelldefels featured properties
About Lucas Fox Gava Mar & Castelldefels

Castelldefels and Gavà Mar are two of the most enchanting towns in Catalonia due to their geographical features, sandwiched between the sea and mountains and enjoying a wonderful Mediterranean climate. The area has plenty to offer in terms of leisure with a great variety of high-end restaurants, 12 kilometres of golden coastline and all manner of outdoor pursuits available.

The easy access to Barcelona in just 20 minutes and quick access to the international airport in a mere 8 minutes makes these two towns ideal residential areas for those commuting to the city.

If you are exploring the Gavà and Castelldefels property market, our highly professional and experienced team of estate agents can attend clients in several languages including English, Spanish, Russian, Catalan, Italian and French, to make you feel completely at home and in control at all times. Whether a buyer, seller, landlord, tenant or investor, our multilingual team will accompany you every step of the way during the sales or rental process, offering a wealth of market knowledge and expertise to help with all of your property requirements.

At Lucas Fox we are experts in matching client's lifestyle and business requirements with the right properties, making the best use of your valuable time and always striving for complete client satisfaction as our ultimate goal.

Our Properties

Precisely because of the variety of landscapes here we have a selection of real estate on offer, ranging from a lofty hilltop villa with a large garden, complete privacy and stunning far-reaching views to a property on the beachfront bathed in Mediterranean light and sea breezes, with the sand almost acting as an extension of the private living space.

Within the different areas of Gavà and Castelldefels we would highlight the areas of Gavà Mar and Bellamar, for their excellent transport links and services and for their privacy and exclusivity. Elite athletes have succumbed to the charms of luxury real estate in these areas with Leo Messi, Luis Suarez and Marc Gasol among others buying properties in Bellamar and Luis Enrique, Mascherano and Victor Valdés settling in Gavà Mar.

Gavà Mar is in great demand particularly among Russian and French clients because of its proximity to the beach and the fabulous local climate since it is one of the areas of Barcelona with the most hours of sunshine per year. They are also draw to this area because of its attractive residential nature with large free-standing villas with swimming pools, extensive gardens and children's areas, and its variety of restaurants.

Bellamar is one of the areas that is most in demand among English and German clients for its exclusivity and leafy views, providing the feeling of being in the mountains but with views of the Mediterranean Sea and enjoying a warm climate. Furthermore, Bellamar boasts excellent local infrastructure and direct transport to the centre of Barcelona and to the best international schools in the area.

Whatever your personal profile and property requirements, at the Lucas Fox Castelldefels – Gavà office we will gladly assist and accompany you during your exciting property search. Call us today to get started.