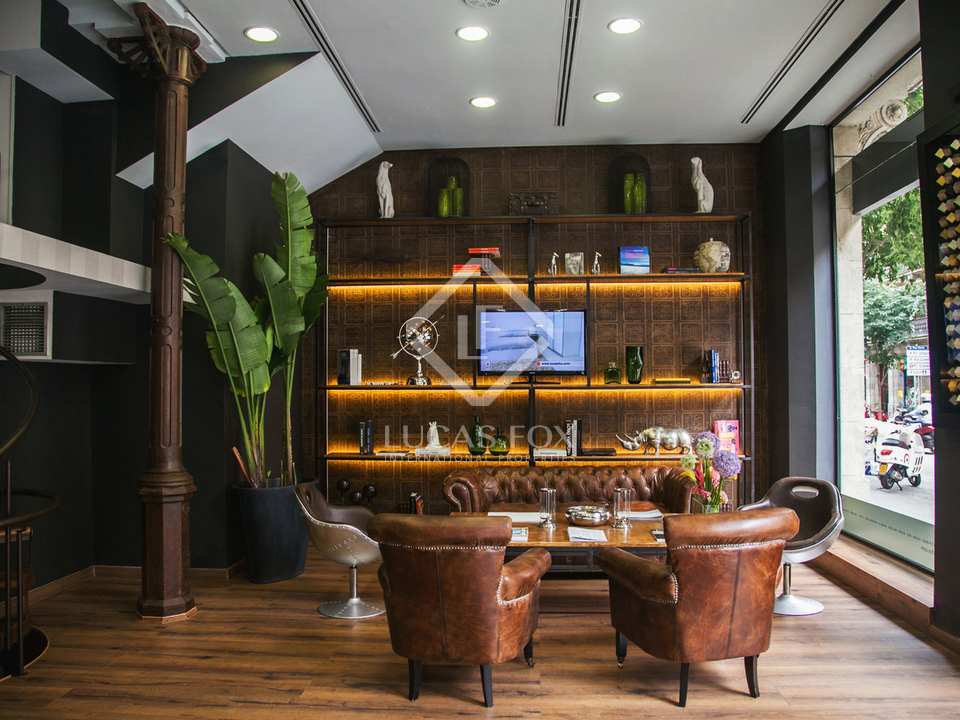 Lucas Fox Co-Ownership
Passeig de Gràcia 78, Principal 2º
08008 Barcelona
Spain
Lucas Fox Co-Ownership featured properties
About Lucas Fox Co-Ownership

Co-ownership: Buy and own your holiday home at a fraction of the cost.

Co-Ownership: Exploring the Concept

Co-ownership is an arrangement where multiple individuals or parties share ownership rights and responsibilities of a property. This arrangement is gaining popularity, especially when it comes to buying a second property. Let's delve into the world of co-ownership and understand its nuances.

Luxury Living at a Fraction of the Cost: Co-Ownership's Key Advantage

Owning a luxury home in the best locations is a dream for many, but the soaring costs can often make it seem unattainable. However, co-ownership presents an enticing solution, allowing individuals to enjoy the opulence of a luxurious property in prime locations at a fraction of the cost.

Co-ownership enables multiple individuals to pool their resources and invest in a high-end property together. By sharing the financial burden, the cost of purchasing and maintaining the property is divided among the co-owners, significantly reducing individual expenses. This cost-sharing approach opens doors to prestigious neighborhoods and exclusive enclaves that may have been otherwise out of reach.

Imagine the possibility of owning a luxurious beachfront villa, a stylish penthouse with breathtaking views, or an elegant countryside estate, all in sought-after locations that epitomize luxury living. Co-ownership allows individuals to indulge in these extravagant lifestyles without the exorbitant price tag.

Key issues that co-ownership can address:

Affordability: Co-ownership provides a solution for individuals who may not be able to afford a property on their own. By pooling resources with others, co-owners can collectively purchase a property that would otherwise be financially out of reach.
Shared Expenses: Property ownership comes with expenses such as mortgage payments, maintenance, insurance, and utilities. Co-ownership allows these costs to be divided among multiple owners, reducing individual financial burdens and making it more manageable to cover ongoing expenses.
Access to Locations: Co-ownership can enable individuals to own properties in desirable locations that may be cost-prohibitive for sole ownership. By sharing the costs, individuals can invest in properties in prime areas, whether it's a vacation home, investment property, or city residence.
Shared Responsibilities: Property ownership involves various responsibilities, including maintenance, repairs, and management. Co-ownership allows these duties to be shared among multiple owners, alleviating the burden on any one individual and ensuring a more balanced workload.
Enhanced Property Usage: Co-ownership allows for more flexible and efficient property usage. For example, in vacation properties, co-owners can take turns using the property during different periods, maximizing its utility and reducing the time the property remains unoccupied.
Diversified Investments: Co-ownership offers an opportunity to diversify investment portfolios. Instead of putting all their resources into a single property, individuals can invest in multiple properties through co-ownership arrangements, spreading their risk and potentially increasing their returns.

Why buy a second home property with Lucas Fox?

We find, select and audit exclusive properties in premium locations so the client can be sure that the property is perfect from all points of view. The caliber of our portfolio of properties, our services, our people and marketing material sets us apart from the rest.

Lucas Fox Core Values

Since its inception, Lucas Fox has helped redefine the perception of the Spanish real estate industry by adhering to five core values.

Quality:The caliber of our portfolio of properties, our services, our people and marketing material sets us apart from the rest.
Service: Lucas Fox extends far beyond what traditional Spanish real agencies offer
Network: Our 30 offices across Spain and global network of partnerships as well as our interactive online networks are essential to the growth of our business.
Professionalism: Exceptional customer service, a client-centric approach and highly qualified staff have contributed to a level of competence and professionalism unparalleled within the Spanish residential sector.
Innovation: Remarkable properties require extraordinary marketing. Our award-winning in-house design, digital and creative team embrace the very latest technology on the market and continue to break new boundaries.

Partnership with VIVLA

We work together with VIVLA. They facilitate the fractional purchase of fully managed second homes to create a smarter way for people to own, enjoy and sell luxury vacation homes worldwide. How VIVLA does it:

They purchase each property individually through an LLC, which includes 8 shares. Each owner can buy one to four shares, with 6 weeks of vacation time per share. Buying through an LLC makes the buying process fast, easy and agile.
They set up and legally manage the LLC. In addition, we fully manage all aspects of the home, from the legal and real estate process to interior design and home maintenance services as well as home inspections, saving clients from hassle and inconvenience.
They provide co-owners with a fully integrated scheduling app that allows them to easily book their home stays, ensuring a fair usage of time.
Co-owners can sell their shares anytime after 12 months of the initial purchase. They set the price of their shares.

Frequently asked questions

Do I really have an ownership of the house?

Yes! You purchase a share in a property-specific LLC. The home is fully managed and designed specifically for co-ownership. You can own anything from 1 to 4 shares of each property. Each share gives you access to 6 weeks of enjoyment every year.

Can I bring in my own group of people to share with?

Absolutely! We enthusiastically encourage you to bring in your own like-minded companions. We believe in fostering a sense of community and happiness, so if you already share a similar mindset with others, let's embrace the opportunity to share the joy together.

If there is a house I am interested in, will you find me buyers to share it with?

If you express interest in a particular house, rest assured that we will assist you in finding suitable buyers to share it with.

Can I sell my shares any time I want to?

Definitely, you can resell any time you want after a minimum latency period of 12 months.