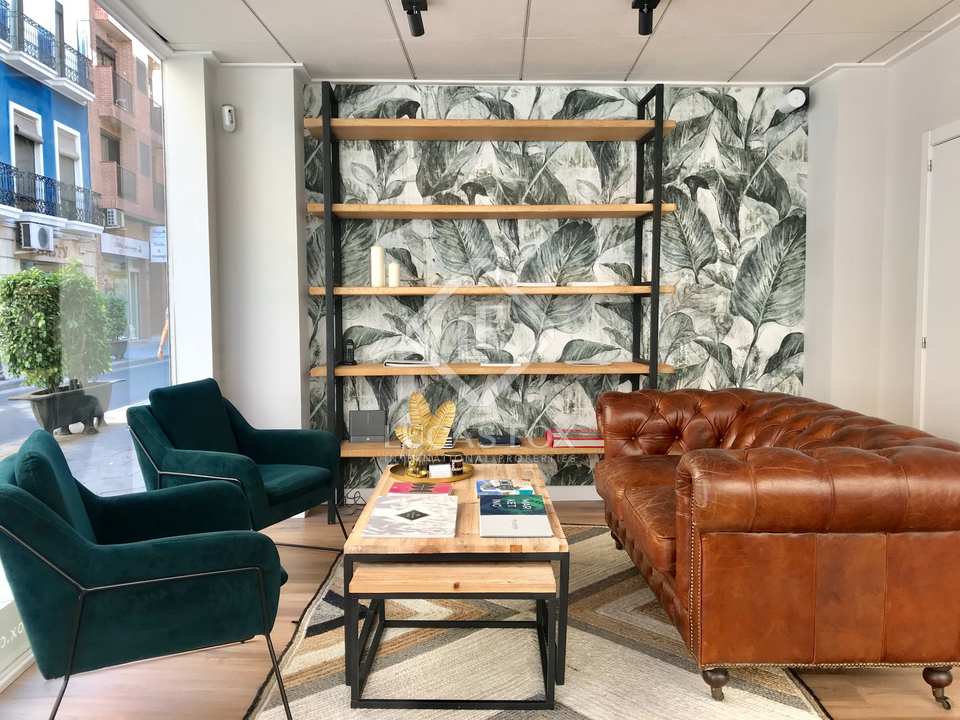 Lucas Fox Alicante
Calle Bazán 28, Local 1
03001 Alicante
Spain
Lucas Fox Alicante featured properties
About Lucas Fox Alicante

At the Lucas Fox Alicante office, we specialise in properties in and around the coastal town of Alicante, located on the 200 km stretch of Spain's eastern Mediterranean coast - the Costa Blanca, affectionately known as "The City of Light".

Alicante is an interesting international destination offering a superb quality of life with pure air, incredible Mediterranean views, warm sea and sunshine all year round. Often compared to California for its beautiful landscapes and enviable climate and to Tuscany for the many wineries in the area, Alicante has something for everybody. Sports fans, for example, are spoilt for choice in Alicante, with golf, tennis, sailing, diving & snorkelling, horse riding and hiking opportunities all on the doorstep, while foodies may enjoy a wide variety of excellent restaurants in and around the city.

The local lifestyle, climate, abundance of services and leisure options and the presence of a large international airport make Alicante ideal for families relocating, retired clients and those seeking the perfect holiday property. The continued popularity of the area and market trends also make Alicante a very safe bet for property investment, with prices still between 20% and 30% below pre-property crisis highs, and average price growth of 5.6% yearly for the past 3 years.

Our Properties

Among our impressive portfolio of exclusive properties in Alicante, you will find villas with pools, well-appointed townhouses, apartments, duplexes and penthouses that are spacious and bright with high-end finishes and beautiful gardens and terraces. Only the finest properties are selected to form part of the elite Lucas Fox catalogue.

Clients looking for a new development property in Alicante will find a wide selection to choose from, both in the city centre and in the prestigious residential area around Playa San Juan – El Cabo. Located just 10 minutes away from the historic centre of Alicante, conveniently connected by public transport, the area offers a wide range of services and sports facilities.

Other interesting areas offering excellent Alicante real estate opportunities include El Campello, La Villa Joiosa, Benidorm, Arenals del Sol, Santa Pola and Torrevieja.

The city of Alicante is, of course, popular for its strategic location facing the sea, its well-established international community and the wealth of services it offers. Clients often search for properties in the old town with views of the charming port or the marvellous Castle of Santa Barbara. Here the best restaurants, clubs, theatres, shops and beaches are all within walking distance.

If you are exploring the Alicante property market, our highly professional and experienced team of estate agents can attend clients in several languages to make your property search as comfortable, transparent and stress-free as possible. The real estate specialists at our Alicante office will accompany you every step of the way during the sales or rental process, offering a wealth of market knowledge and expertise to help with all of your property requirements.

Whatever your personal circumstances, at the Lucas Fox Alicante office we offer a diverse range of luxury properties for sale and rent suiting any lifestyle. Contact us today to begin your exciting property search in this stunning corner of the Mediterranean.