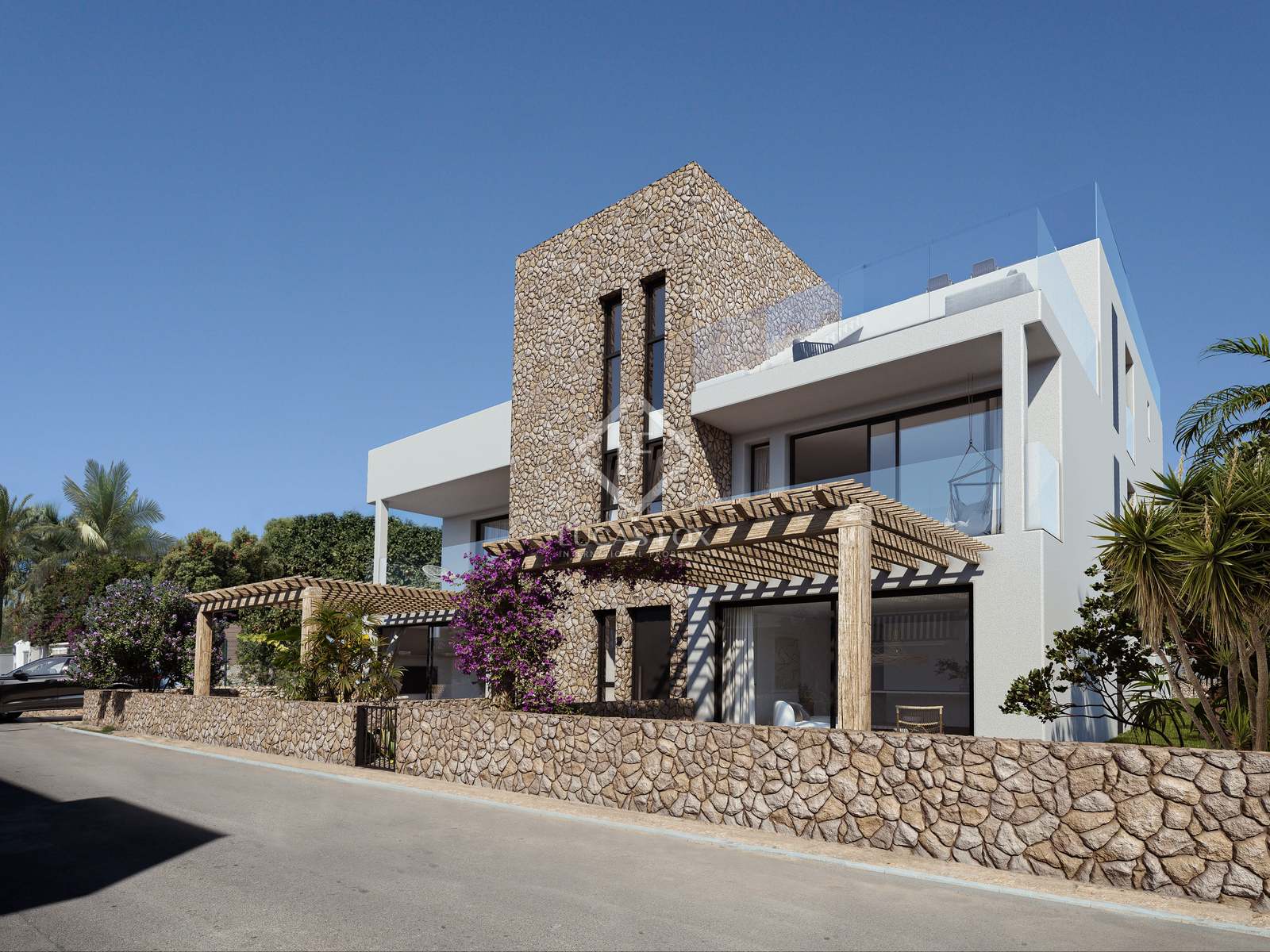 NEWDEVELOPMENT-JESUS
Prices from €875,000
New development
Exclusive Luxury Apartments In Jésus, Ibiza
Units available

2

Bedrooms

3

Sizes from

90m²

Building licence

Granted
Exclusive Luxury Apartments In Jésus, Ibiza
Within a short distance from Ibiza town, nestled in the charming town of Jésus, lies an exquisite and contemporary luxury apartment complex.
This stunning development offers picturesque views of open pastures at the back and overlooks Ibiza's most prestigious development, "Can Rimbau," at the front, ensuring tranquility and seclusion for its residents.
The kitchen, bathroom, and other areas will feature top-quality materials provided by the renowned store, Porcelanosa, ensuring that the highest standards and discerning tastes of our buyers are met. Each apartment includes a dedicated parking space in the underground garage, conveniently accessible via a lift.
Situated in the vibrant heart of Jésus, a vibrant array of restaurants, bars, a supermarket, and a gym are all within a leisurely 3-4 minutes' walk. Additionally, the captivating Talamanca Bay is merely a 5-10 minute stroll away, offering year-round restaurants where you can relish a delectable lunch or dinner while gazing upon the mesmerizing crystal-clear turquoise sea.
Completion of this exceptional project is anticipated by the fourth quarter of 2025.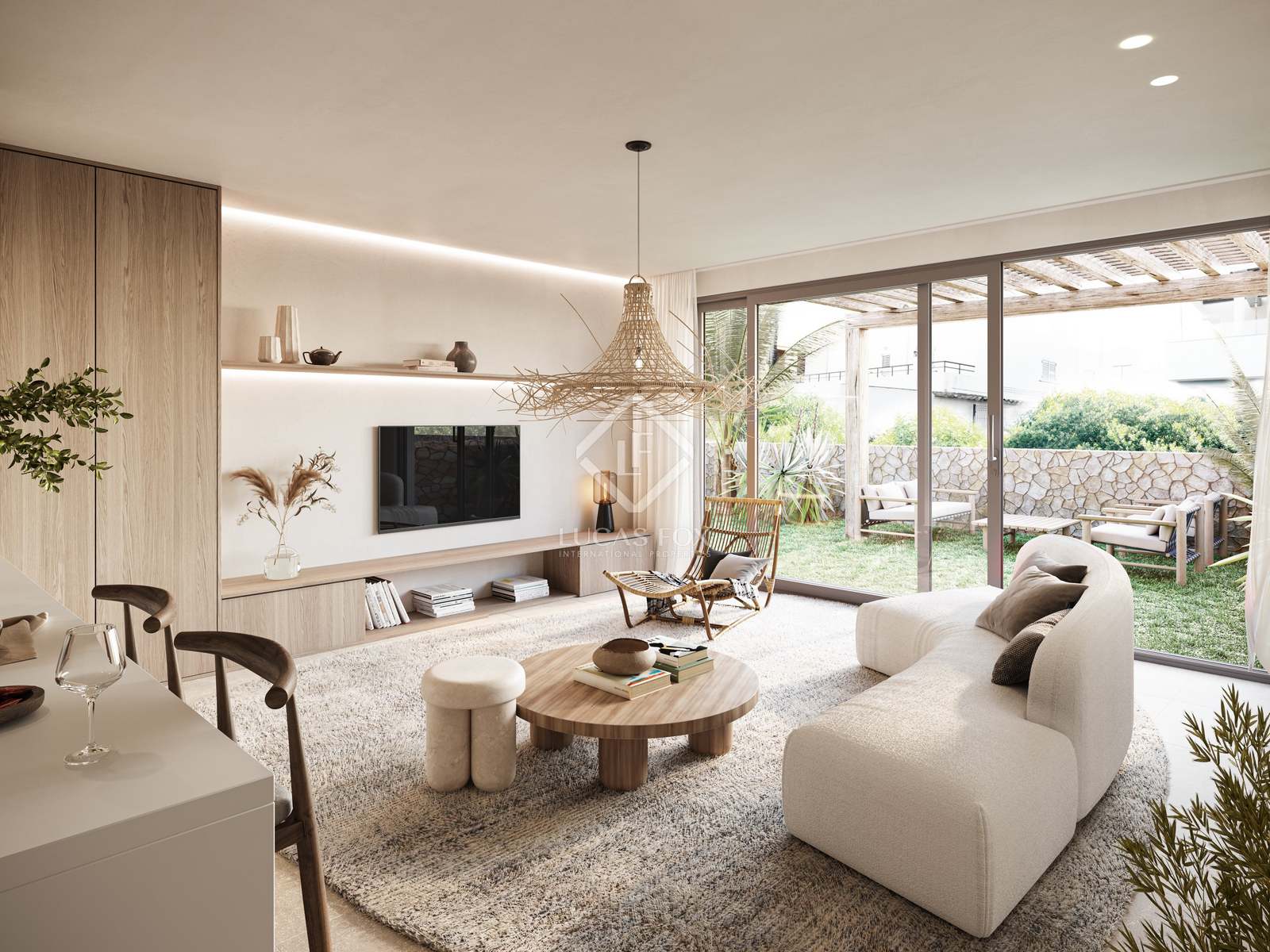 NEWDEVELOPMENT-JESUS
New development
Extras
Private parking
Lots of privacy
Pasture views
At walking distance of Talamanca Bay and Jésus; lively all year round
Ready in 22 months
Private swimming pool in ground floor apartment
Location
This luxury apartment complex enjoys a privileged location within a few minutes from Ibiza town, located in the lovely town of Jésus.
NEWDEVELOPMENT-JESUS
Prices from €875,000
New development
Our experienced sales agents are on hand to help you find out more about this exciting development.