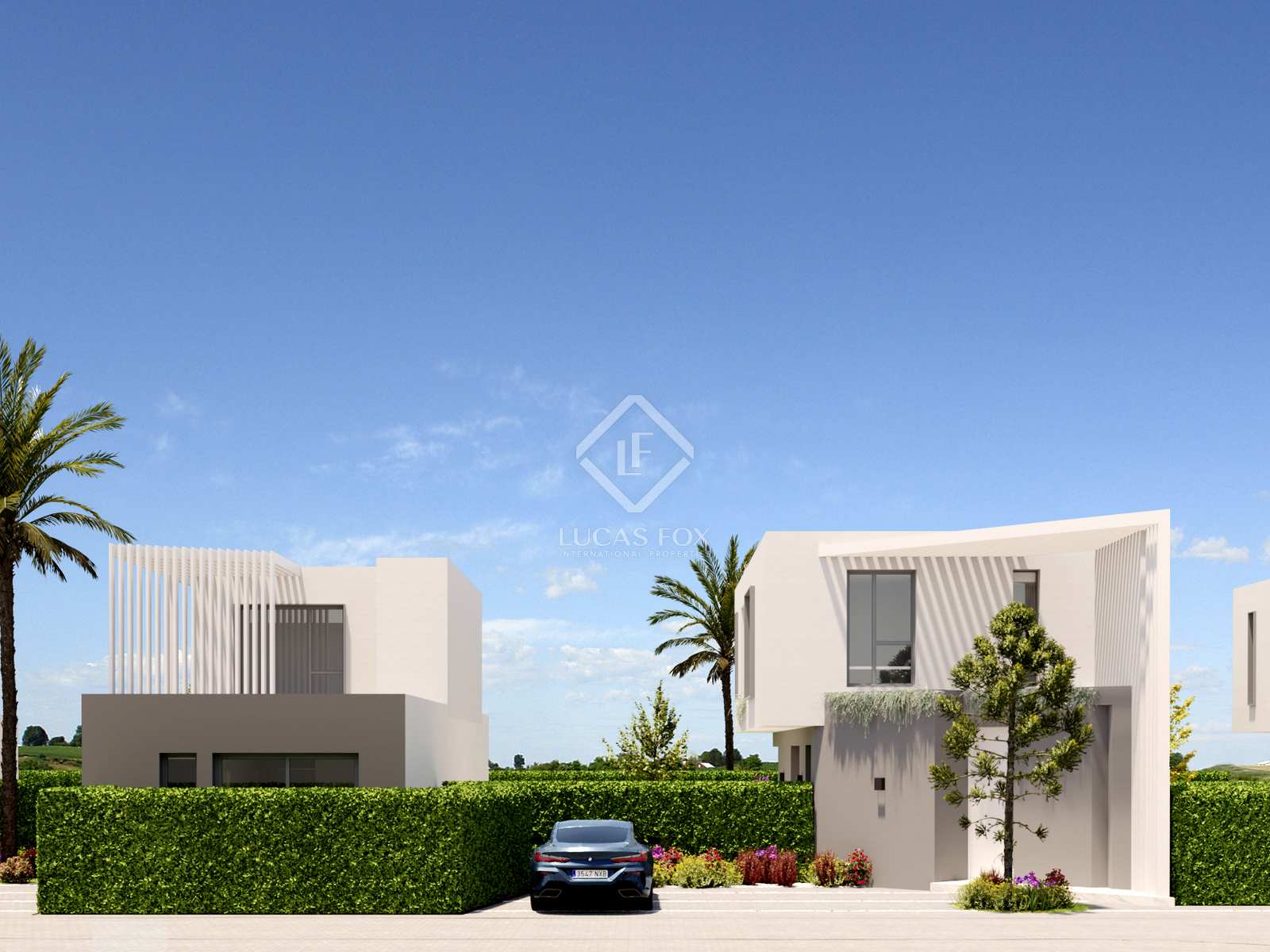 ALI44803
Prices from €494,000
New development
Villas de la Font
Completion

Q4 2025

Units available

3

Bedrooms

3 & 4

Sizes from

212m²
Villas de la Font
The vision behind Villas de la Font is to offer a harmonious fusion of architecture, technology, design, and energy efficiency, providing you with the best in innovation and top-notch materials and finishes. The outcome is a select assortment of homes that not only exude aesthetic charm but also prioritize efficiency and style. These villas are meticulously designed to elevate every facet of your lifestyle. Perfect for relaxation and leisure, yet equally equipped to cater to the demands of your professional life.
These special homes come with their very own pool and a lovely garden area which is peaceful and without neighbours right next door.
The design of these homes is not just about how they look, but about making you happy and giving you the kind of life you dream of.
There are different kinds of houses for you to choose from:
Model 1: with three bedrooms, one of which is on the first floor. It is possible to add a basement.
Model 2: with three bedrooms on the second floor. It is possible to add a basement.
Model 3: with four bedrooms and a view of the sea.
Special House 1: This one is special because it can be divided in two separate parts. You can live in one part and rent out the other, or do both. This is great for people who want to invest.
Special House 2: This house has a different look and a view of the sea. The way it's set up on the land makes it really unique and it's in one of the best spots in the whole area.
It is also possible to customize your house, i.e. add solar panels, heated floors or furniture and decorations.
In short, wonderful new homes that provide an excellent quality of life in just the right spot – close to the city, schools, the beach, and shopping.
Call us today to arrange a visit.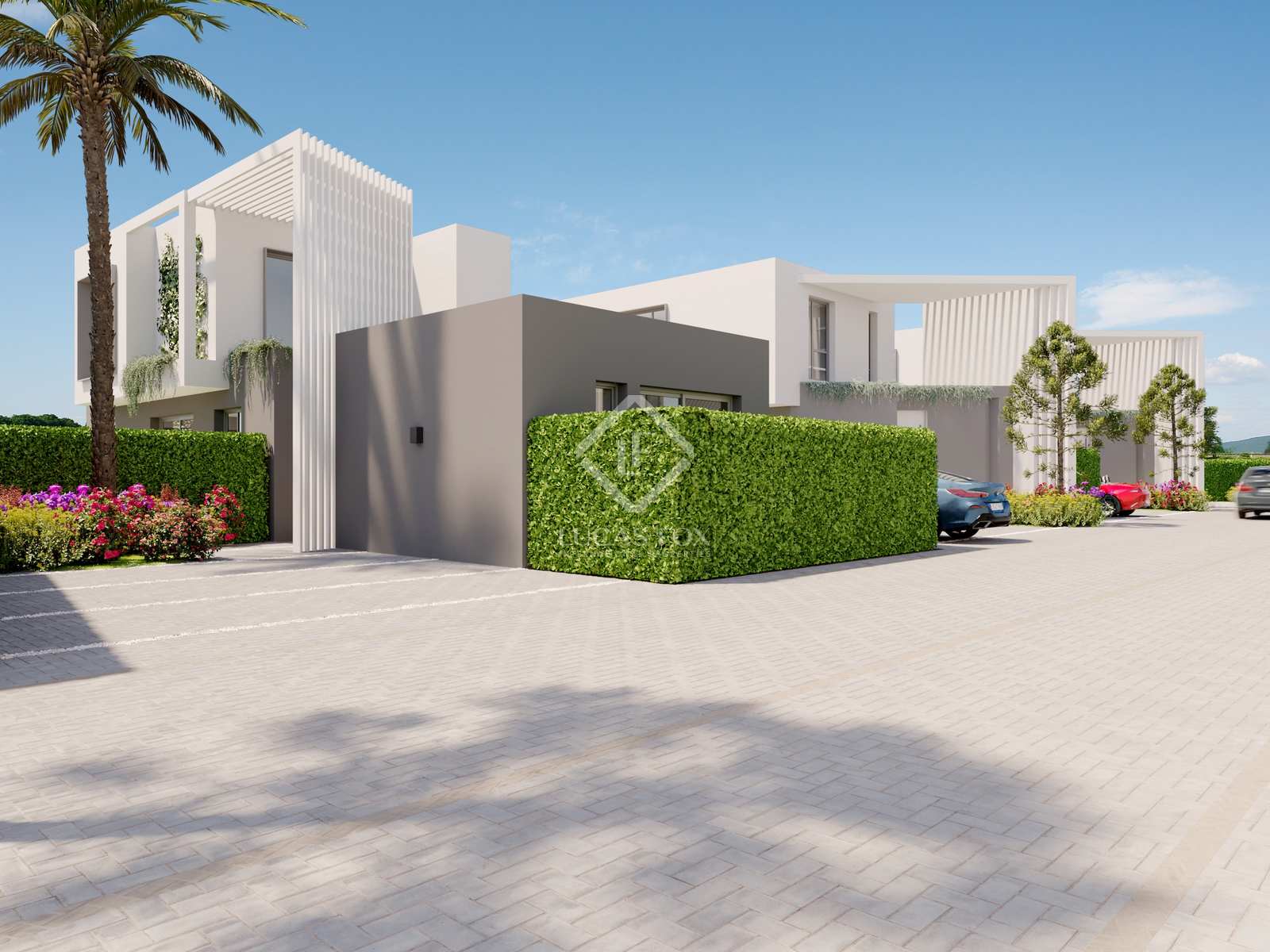 Location
La Font is a charming and characterful neighbourhood of Alicante. It is more than just a residential area; it is a tranquil haven with a welcoming, family-friendly vibe that offers a soothing escape from the hustle and bustle of the city centre.
The abundance of green spaces, from parks to tree-lined avenues, is a hallmark of La Font. This natural oasis beckons residents to take leisurely strolls, partake in outdoor activities, or simply unwind amidst the lush surroundings.
Everyday essentials are easily within reach, thanks to an array of local shops, supermarkets, bakeries, and inviting cafés that dot the neighbourhood. This ensures that residents have easy access to all amenities.
With excellent transportation links, La Font connects seamlessly to other parts of Alicante. Buses are readily available, making traversing the city a breeze. Plus, essential services like healthcare facilities, schools, and pharmacies are conveniently close, enhancing the overall ease of living in this charming neighbourhood.
Depending on where you find yourself in La Font, you might be treated to breathtaking views of the cityscape, the sparkling Mediterranean Sea, or the majestic nearby mountains. This natural beauty amplifies the allure of the area, adding an extra layer of enchantment to this captivating locale.
For families with kids, there are several international schools within reach, the closest one being the French Lyceum.
ALI44803
Prices from €494,000
New development
Units in this development
Our experienced sales agents are on hand to help you find out more about this exciting development.