Let us help you find an exceptional property in Estepona
Estepona
Lucas Fox offers a wide variety of Estepona luxury real estate for sale, including New Developments and Mediterranean style villas, situated within walking distance of beautiful beaches.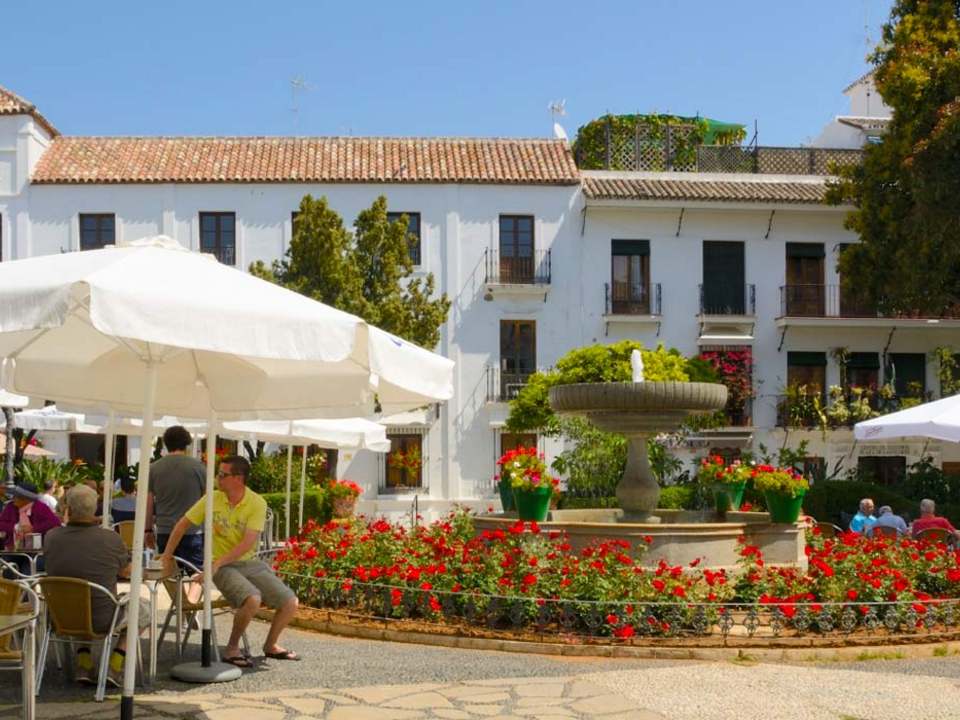 Sell or rent your property quickly, and at the right price
We have a growing database of national and international clients actively looking to buy or rent property in Spain, Andorra and Portugal. Our in-house analytics team are experienced in pinpointing the right buyers or tenants for your property to ensure we can sell or rent your home faster.
Property for sale in Estepona
Estepona Municipality borders the area to the west of Marbella and begins shortly after leaving the town of San Pedro de Alcantara. It boasts over 21km of beaches and reaches as far as Manilva. The region is a hugely popular destination for sun-lovers with over 320 days a year of sunshine and made up of different areas like Los Flamingos, the New Golden Mile and Bel Air.
The beachfront town of Estepona, which sits about half way along the municipality, is enjoying a very strong period of renaissance. Originally a tiny fishing village with just 25 families, Estepona town has boomed in recent years, thanks to sensible planning and now the town has a number of high end, modern developments, all within walking distance to the centre. Most towns have no room for construction – this is not the case for Estepona – it actually still has plenty of room for chic, eye-catching & exclusive developments. These are beautifully spread out, so the area feels very spacious.
Given the towns geographical location, the new developments are built offering stunning views out to the Mediterranean and beyond to the North of Africa. New designs are light and spacious with sizeable terraces to enjoy the magnificent sea views. The facilities offered in each development are excellent; infinity pools, gyms, chill out areas, beautifully manicured gardens, and the latest technology to ensure that we are always well connected.
Estepona is a clean, modern and upmarket town with a wide appeal. It is friendly and fun, with great facilities. The up and coming town has benefited from significant infrastructure investment and boasts a particularly impressive Paseo Martímo which can be considered one of the best seafront promenades on the Costa del Sol. People of all nations and ages can be seen strolling this beautiful stretch of town at all times of the day; it is an ideal place for a business lunch, with its many restaurants and Chiringuitos, and a great place for families with children, thanks to its well-kept playgrounds. There is a large new hospital under construction to boost the local economy, and a number of excellent bilingual Schools in the vicinity.
A major advantage of living in one of Estepona´s new chic developments is being walking distance to Estepona centre. A short stroll can take you to the old town centre with its endless narrow, flower filled, cobbled streets lined with white houses, so typical of Andalusian villages. The white-walled centre of this part is filled with traditional bars and restaurants that open early and close late, serving delicious food and drink. The charming marina is located to the West of Estepona, offering great nightlife and a popular Yacht Club where many sporting activities, such as scuba diving and sailing, can be practiced. The working local fishing port, to the west of the Marina, sees plenty of activity daily.
To sum up, Estepona real estate has a huge amount to offer property buyers; ideal locations, walking distances, a high quality standard of living and beachfront positioning. These new, modern, high-end property designs are being snapped up by a multi-cultural, international clientele looking for quality of life with connections to business. Estepona Town´s central location and great transport infrastructure provide easy access to Malaga, Gibraltar and even Seville airport. There is the ideal balance between the dynamic, international atmosphere and a peaceful, laid back Andalusian lifestyle.
Lucas Fox International Property offers friendly, honest and independent advice on a wide selection of Estepona real estate, ranging from contemporary apartments to large and exclusive villas situated in the fantastic Estepona area.