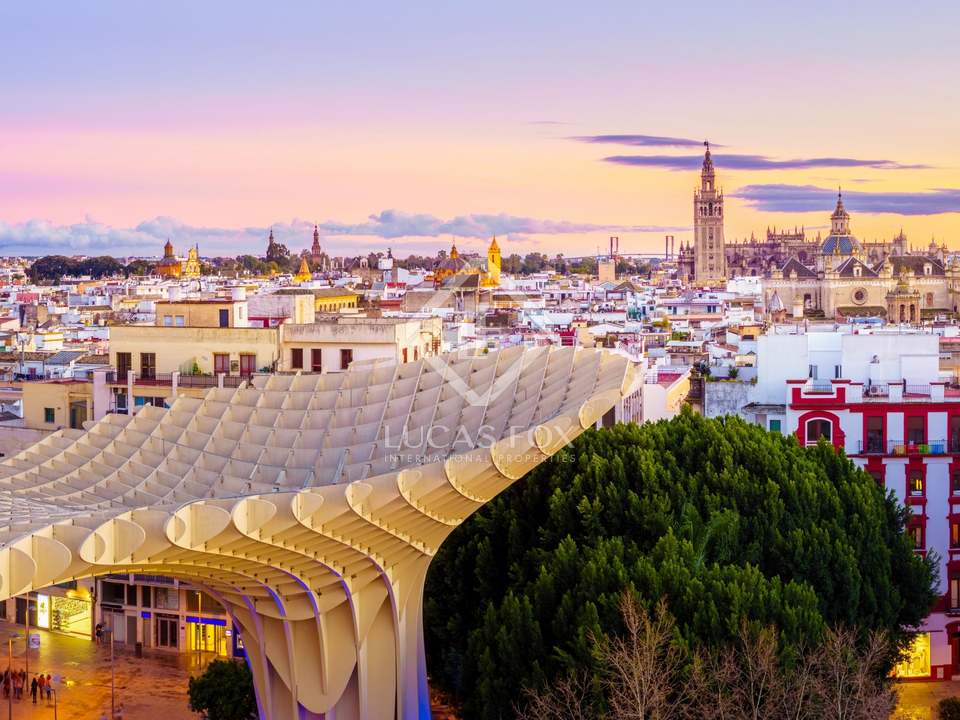 Lucas Fox Sevilla
Calle San Pablo, 12
41001 Seville
Spain
Lucas Fox Sevilla featured properties
About Lucas Fox Sevilla

At the Lucas Fox Seville office, we specialise in properties in and around the city of Seville, Andalucia's capital, located on the banks of the Guadalquivir River and enjoying one of the warmest climates in Europe. This charming Andalucian city boasts an irresistible combination of traditional charm and an exciting contemporary cosmopolitan vibe.

The local lifestyle, climate, abundance of services and leisure options and the presence of a large international airport, make Seville ideal for families that are relocating, young couples and business professionals as well as those seeking a holiday home in an authentic corner of Spain. The continued popularity of the area and market trends also make Seville a very safe bet for property investment.

If you are exploring the Seville property market, our highly professional and experienced team of estate agents can attend to clients in several languages to make your property search as comfortable, transparent and stress-free as possible. The real estate specialists at our Seville office will accompany you every step of the way during the sales or rental process, offering a wealth of market knowledge and expertise to help with all of your property requirements.

Properties for Sale

Lucas Fox is a leading real estate agency in Seville with an impressive portfolio of property for sale in Seville city centre as well as the beautiful surroundings and countryside. Our properties in this area typically include 3-4 bedroom apartments, penthouses, duplexes and townhouses in the Old Town. These bright, spacious city homes are invariably found on the most desirable streets and boast high-end finishes as well as charming private terraces, gardens and pools. Only the finest properties are selected to form part of the elite Lucas Fox catalogue.

Outside of the city, in the suburbs, neighbouring villages and even deep in the Andalucian countryside, you will find impressive free-standing villas and country estates with equestrian facilities for sale. Such properties come in the form of newly renovated contemporary homes as well as exciting renovation projects for clients who prefer to adapt the property specifically to their liking and requirements, hand-picking every last detail.

Whatever your personal circumstances, at the Lucas Fox Seville office we offer a diverse range of luxury properties for sale and rent suiting any lifestyle. For assistance and guidance in finding the ideal property, contact Lucas Fox, a Seville Luxury realtor that guarantees professionalism, efficiency and transparency throughout the sales process.